Disease Area
Public health,
Pain & critical care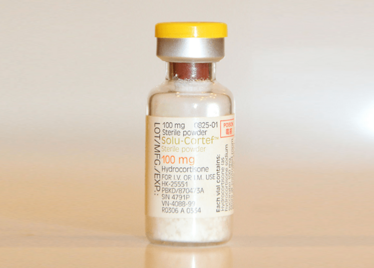 A fast-paced and often deadly disease, sepsis can arise from a variety of infections. We have recently covered researchers working to diagnose sepsis more quickly (https://thetranslationalscientist.com/issues/august-17/when-minutes-matter/) – but once a diagnosis has been made, what's next for patients?
The odds of survival could be improved upon, especially in lower income countries, where the mortality rate is roughly 60 percent. In developed countries, survival is higher, but about a quarter of patients still won't survive the first 28 days (1), because a truly effective treatment has yet to be developed.
One team believe they may have found a cure – by accident. "It just kind of happened by mistake," said Paul Marik, Chief of Critical Care at East Virginia Medical School, USA. Marik and his team were treating several patients with severe sepsis who they believed were likely to die, and decided to administer vitamin C and hydrocortisone as a last ditch attempt to treat the disease, based on emerging data (2)(3). The method was a surprising success, with all three patients discharged from intensive care within days.
The discovery has led to a new protocol for treating sepsis and septic shock (1):
Vitamin C: 1.5 g IV q 6 hourly for 4 days or until discharge from the ICU.
Hydrocortisone: 50mg IV push q 6 hourly for 6 days or until discharge from the ICU. Taper is not required.
Thiamine: 200mg IV q 12 hourly for 4 days or until discharge from the ICU.
"I think further studies need to be done, but essentially this combination of therapies appears to cure severe sepsis and septic shock," said Marik in a press release (4). "As outrageous as many people think that statement is, we certainly believe it's the truth."
Additionally, the treatment only costs around US$60 – and the team are hopeful that such a cheap approach to treating sepsis could have a great impact in the developing world.
Receive content, products, events as well as relevant industry updates from The Translational Scientist and its sponsors.
PE Marik et al., "Hydrocortisone, vitamin C, and thiamine for the treatment of severe sepsis and septic shock: a retrospective before-after study", Chest, 151, 1229–1238 (2017). PMID: 27940189.
BJ Fisher et al., "Attenuation of sepsis-induced organ injury in mice by vitamin C" JPEN J Parenter Enteral Nutr, 38, 825–839 (2014). PMID: 23917525.
AA Fowler et al., "Phase I safety trial of intravenous ascorbic", J Transl Med, 12, 32 (2014). PMID: 24484547.
East Virginia Medical School Magazine, "A cure for sepsis?", (2017). Available at: bit.ly/2qEx9Yr. Accessed 23 October, 2017.