Research Field
Drug discovery
The PEPITEM Pathway – and the Path to New Obesity Treatments
The world needs new medicines to treat obesity-related conditions. Here's what researchers at the UK's University of Birmingham are doing about it.
Stephanie Sutton | | 6 min read | News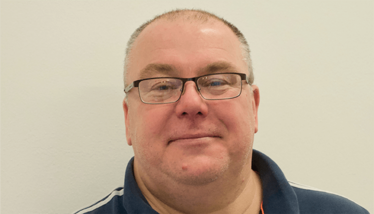 According to research from the World Obesity Federation, around 51 percent of the global population could be overweight or obese by 2035, if current trends continue. Some governments are approaching the issue by rolling out campaigns to raise awareness of health and to empower people to lose weight, but we also need pharmaceutical interventions. In 2015, researchers, led by Ed Rainger, at the University of Birmingham, UK (UoB), identified an immunopeptide called PEPITEM. In immune-mediated inflammatory diseases, including rheumatoid arthritis and type-1-diabetes, the PEPITEM pathway is dysregulated.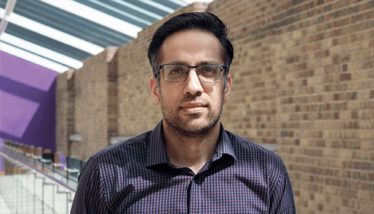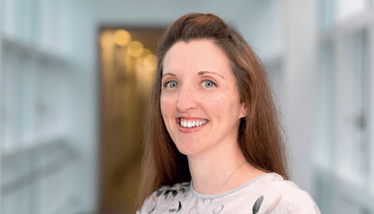 Helen McGettrick from the Institute of Inflammation and Ageing and Asif Iqbal within the Institute of Cardiovascular Sciences at UoB have been leading a team to further understand the peptide and how it could influence the development of new therapies for obesity-related co-morbidities.
What are the challenges in tackling obesity related conditions?

The major challenge for tackling obesity related conditions is tackling obesity itself, or indeed weight gain, early enough to stop or limit the development of comorbidities. There is a wealth of knowledge on the impact of obesity on adipose tissue homeostasis and induction of systemic inflammation, which is linked to the development of co-morbidities. We also need to increase awareness amongst the public of the increased risks excessive weight has on developing other diseases, as well as the impact on morbidity and life expectancy. Right now there is an increasing prevalence of childhood obesity, which will have a long-term impact on the health-span and development of obesity-related conditions in adulthood. This is an area where significantly more investment in research is required.
In addition to awareness, we also need new medicines

Obesity has long been treated with life-style interventions, such as low calorie diets and increase in exercise, followed by bariatric surgery in extreme cases. The small number of drugs approved in the US and Europe largely aim to limit fat absorption (for example, orlistat) or act as appetite suppressants (for example, lorcaserin). Unfortunately, these drugs often offer only moderate weight loss over that achieved with traditional life-style interventions. Crucially, none of these options limit obesity-induced systemic tissue inflammation and associated damage that underpins obesity-related co-morbidities.
In addition to weight loss strategies, many of the current treatment options for obesity-related co-morbidities focus on limiting further tissue damage, rather than inducing tissue repair or preventing the development of co-morbidities at an early stage. A number of groups are investigating the benefits of therapeutic targeting of leukocyte trafficking in obesity-related inflammatory diseases, including type-2-diabetes; however, many of these immunomodulatory therapies have only shown a partial reduction in disease pathogenesis.
What exactly is PEPITEM?

Let's dive into a little biology… Blood vascular endothelial cells (EC) are the first barrier leukocytes must traverse to enter inflamed tissue. We have shown that B-lymphocytes (B-cells) can interact with inflamed EC to restrict inflammatory T-lymphocyte (T-cell) entry into underlying tissues.
In healthy individuals, peripheral blood B-cells (but not T-cells) express adiponectin receptors. In response to adiponectin presented on the EC surface, B-cells bound to the EC release the immunopeptide PEPITEM locally – a proteolytic cleavage product of 14-3-3ζ, encoded by Ywhaz gene. PEPITEM binds to cadherin-15 (CDH15) on the EC and stimulates sphingosine-1-phosphate (S1P) production and release, which in turn binds S1P receptor 1 (S1P1) on T-cells to limit their transendothelial migration (see Figure 1). The pathway requires EC activation to induce CDH15 expression, and therefore its endogenous inhibitory activity is restricted to inflamed sites. We believe that the adiponectin-PEPITEM pathway forms part of the homeostatic program responsible for governing the magnitude of each inflammatory response, thereby facilitating effective resolution.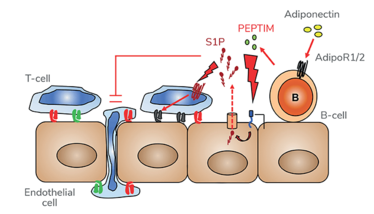 Why is PEPITEM so compelling as a therapeutic candidate?

The single biggest global healthcare challenge is the growing pandemic of individuals living with chronic, debilitating non-communicable diseases, such as immune-mediated inflammatory diseases (IMIDs). Treating IMIDs and unhealthy ageing is a significant financial burden to the healthcare systems (in the UK, for example, it accounted for around 40 percent of the annual budget of the National Health Service in 2021) and has wider socioeconomic implications.
IMIDs are characterized by abnormal and excessive leukocyte recruitment and accumulation within inflamed tissues leading to tissue damage and increased patient morbidity and mortality. Importantly, the adiponectin-PEPITEM pathway is impaired with age and in patients with a range of IMIDs, including RA and type-1-diabetes (TID), suggesting broad relevance of this regulatory pathway across multiple inflammatory conditions. Crucially, synthetic PEPITEM is able to bypass the defect in peripheral blood lymphocytes (PBL) from patients with RA and T1D to restore the inhibitory effects of the pathway on T-cell migration in ex vivo migration assays.
Our latest paper has demonstrated that therapeutic administration of PEPITEM modulates leukocyte trafficking in obese mice; limiting the numbers of T-cells and macrophages entering obese visceral adipose tissue and the peritoneal cavity respectively, whilst simultaneously increasing lymphocyte numbers within secondary lymphoid tissues (for example, the spleen and inguinal lymph node) in obese mice. Moreover, therapeutic treatment with PEPITEM alleviated the effects of a high fat diet on the pancreas, reducing the size of pancreatic beta cells. This study represents the first evidence that PEPITEM can regulate systemic leukocyte trafficking in response to systemic disease, and also have beneficial effects on tissues damaged as a result of high fat diets – for example the pancreas.
The importance of PEPITEM is two-fold: i) impairment in the PEPITEM pathway is a shared molecular mechanism underpinning a number of IMIDs and ii) PEPITEM replacement therapies offer a new strategic approach in managing IMIDS.
As an endogenous molecule (akin to insulin), therapeutic administration of PEPITEM or PEPITEM-based drugs may provide the opportunity to re-establish control over both local and systemic metabolic and inflammatory processes underlying pathogenesis of obesity and, if given early enough, could prevent the onset of obesity-associated diseases. Many of our current therapeutic strategies for IMIDs target the symptoms of disease, such as excessive weight, elevated pro-inflammatory cytokine levels, or pathogenic leukocyte populations. PEPITEM could allow us to restore endogenous negative regulators of inflammation to act as a brake on the damage induced by obesity and its associated diseases.
Where will this research take you next?

In 2023, Pezhman and colleagues used pre-clinical animal models of obesity and obesity-associated diseases. Our next steps are to translate these observations into humans – firstly, we need to investigate the ability of PEPITEM to control the recruitment and migration of leukocytes isolated from patients with obesity and/or obesity related diseases (for example, type-2-diabetes) using in vitro models of inflamed vasculature. Secondly, we need to expand our understanding of how PEPITEM regulates pancreatic beta cell size and the functional consequence of this on the development of type-2-diabetes.
Moreover, our current drug discovery program, led by Ed Rainger, aims to identify bioactive and stable PEPITEM-derived molecules that could be translated into toxicology studies as the precursor for progressing to first-in-man basket/cluster clinical trials.
Receive content, products, events as well as relevant industry updates from The Translational Scientist and its sponsors.