Research Field
Neuroscience
Untangling Tau
As a neurologist, Bradley Hyman has seen first-hand the impact of Alzheimer's disease on patients and their families. His lab examines the genetic and neuropathophysiological factors that play a part in the disease, and recently discovered a rare pathological form of the tau protein, which may hold the key to how Alzheimer's spreads through the brain.
Bradley Hyman |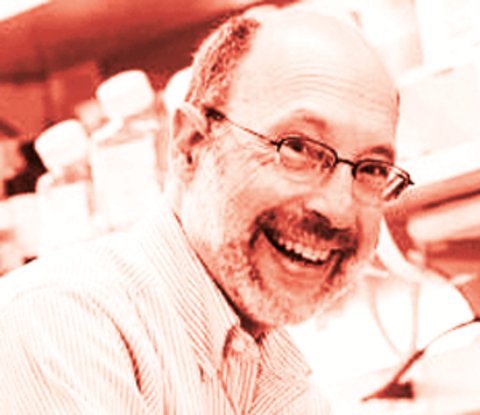 Alzheimer's disease is a truly dreadful illness, but on a scientific level it is a fascinating one. The whole field of behavioral neurology – studying brain–behavior relationships – has learnt a great deal from these patients. Specifically, the way that people lose function during the course of the disease has taught us much about how the brain works, and raised many intriguing questions (many of which remain unanswered). An Alzheimer's patient can remember in crystal-clear detail something that happened a decade ago, but can be completely unable to recall what happened three minutes ago. Patients often lose very specific aspects of cognitive function (for example, their ability to do sums or understand language) while seemingly more complex faculties remain entirely intact. We are now starting to understand exactly why and how this happens.
The past decade has seen an extraordinary series of breakthroughs. We have mapped at least a dozen genes that clearly impact the relative risk of Alzheimer's disease, although we understand the mechanisms of action of just three of them. When I started out as a neurologist, we could only diagnose Alzheimer's disease post mortem. Now we can use spinal taps to test for biomarkers or PET scans to look directly at the brain, and diagnose patients while they are alive. We have a much better handle on the biochemistry and molecular biology of the lesions visible in the brain, and we now know that there is more to the story than what we can see through the microscope. We have also come to appreciate just how long the pre-symptomatic phase of the disease is – around 15 years.
There is a mountain to climb – but it is not insurmountable. We recently made a discovery that may shed light on how the disease progresses at a molecular level.
Read the full article now
Log in or register to read this article in full and gain access to The Translational Scientist's entire content archive. It's FREE!
Login
Or register now - it's free!
You will benefit from:
Unlimited access to ALL articles
News, interviews & opinions from leading industry experts
About the Author
Bradley Hyman