Disease Area
Personalized medicine,
Respiratory
Engineering Better Health
Sitting Down With… Julian Solway MD, Walter L. Palmer Distinguished Service Professor - Medicine and Pediatrics, Director - Institute for Translational Medicine, Dean for Translational Medicine, University of Chicago, USA.
Julian Solway |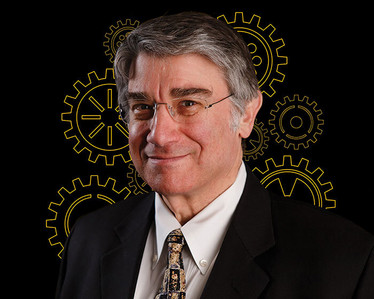 What made you decide to go into medicine?
Originally, I went to MIT to study electrical engineering and was fascinated by the then-new field of biomedical engineering. It became obvious to me that training as a physician would allow me a more insightful perspective for research and development, and of course studying medicine was attractive in its own right.
I entered medical school in the Harvard–MIT joint program in Health Sciences and Technology. There was a very strong focus on engineering and physical science principles in medicine, with many engineers on the faculty. It was a wonderful multi-disciplinary approach to learning about disease.
Once I started to see patients, I discovered another great passion – clinical medicine. I enjoy meeting, getting to know, and helping people. So rather than pursuing a PhD in electrical engineering, I became a medical resident, and then a fellow at the Brigham and Women's Hospital, where my clinical focus was on pulmonary and critical care medicine. However, I wanted to move closer to my family – including my dear twin sister – in Chicago. A wonderful opportunity came up at the University of Chicago in 1985, and I have been here ever since. It's a fantastic environment and a wonderful place to make one's career.
Do you still see patients?
I do – although I only see inpatients these days; I wish I had time to see outpatients too!
What's the main focus of your research work?
My laboratory uses a wide range of tools to explore the biology of airway muscle in asthma. The airway is encircled by smooth muscle. During an acute asthma attack, that muscle tightens like a boa constrictor, and we're trying to find ways to prevent that from happening. We have studied airway smooth muscle gene expression, cell biology, and contractile function, and how all of this influences tissue behavior within the airway wall. It's not all in vitro work – we're involved in genetics studies (in collaboration with superb geneticists, like Carole Ober) and in clinical trials and mechanistic bronchoscopy studies. We also participate in comparative effectiveness studies though the Chicago Area Patient Centered Outcomes Research Network (CAPriCORN). I'm a previous co-chair and a present steering committee member of the NIH/National Center for Advancing Translational Science's Clinical and Translational Science Award (CTSA) consortium, so I've had an opportunity to observe and perhaps influence the wider direction of translational and clinical research.
What does translational science mean to you?
Since former NIH director Elias Zerhouni initiated the forerunner of what would become the CTSA program, I became aware of the term becoming more widely used. Of course, people have long been working to advance knowledge to improve health, which is the broader definition of translation. It's important to remember that the direction of knowledge doesn't only flow from basic to applied research, it's also gaining insights from the clinic and the community, then testing them in a research environment – a two-way process.
Was the University of Chicago Institute for Translational Medicine (ITM) initiated in response to the CTSA program?
I would say that we formalized ourselves in response to the CTSA program. Like other institutions that have applied for and received CTSA grants, we already had many interests and activities that fell within the domain of translational research. What the CTSA grant allowed us to do was to dramatically improve these programs.
What are the goals of the Institute?
David Meltzer, section chief of hospital medicine here at the University of Chicago, coined a wonderful phrase, which I have adopted as a great summary of what we do: we assemble, integrate, and create. We assemble the resources we already have in terms of ongoing activities, support, interest and expertise. We integrate them so that they work better together, to reduce redundancies and improve efficiency. And where we find we have a gap in our capabilities, we create new resources to fill the gap.
The ITM has become an organizing center and a cheerleader of sorts for translational medicine, pointing out the wonderful opportunities that come from bringing different fields of expertise together. Part of the brilliance of Zerhouni's original concept for the CTSA program was that it would bring together knowledge on a variety of areas, including regulation, informatics, community engagement, clinical research centers, population scientists, preclinical studies, ethics, and education. In short, we support great ideas and provide the resources to make them a reality.
What's the proudest moment of your career?
I believe it has yet to happen. Naturally, I'm grateful for, and happy with, the successes I've had in my research, but discovering a new way to improve the lives of asthmatics would make me most proud. After all, that's the ultimate goal for any translational scientist.
Receive content, products, events as well as relevant industry updates from The Translational Scientist and its sponsors.