Tools & Techniques
Analytical science
The Truth's in the Tooth
Detecting biomarkers of fetal alcohol spectrum disorder in naturally shed baby teeth opens the door to diagnosis
James Strachan | | 3 min read | News
Fetal alcohol spectrum disorders (FASD) are serious health conditions. Caused by prenatal alcohol exposure, they conservatively affect 3 to 5 percent of children in the US. But FASD can be difficult to diagnose – resulting in delayed support for patients and their families.
Annika Montag and colleagues from the University of California San Diego School of Medicine and the Icahn School of Medicine at Mount Sinai, USA, set out to find an objective means of identifying and documenting FASD – which they did using naturally shed baby teeth. Here, Montag talks us through the main findings, techniques used, and implications for the future of FASD diagnosis and treatment.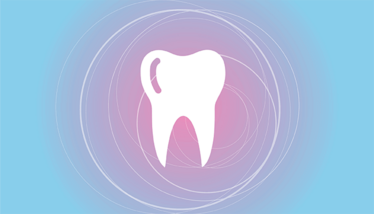 What makes FASD diagnosis difficult?

Alcohol is a teratogen that disrupts embryonic and fetal development. Because this process is intricate, complex, and moves only in one direction, it is exquisitely sensitive to both the timing of exposure and the dose. Furthermore, the pattern of effects caused by prenatal alcohol exposure is affected by other factors, including the nutritional status of the mother, her comorbidities and genetics, and potential co-exposures. Therefore, exposure results in a great variety of outcomes, complicating diagnosis and leading to high rates of misdiagnosis and missed diagnoses.
Diagnosis is generally carried out by a multidisciplinary team of specialists who look for characteristic facial features, growth deficiencies, and neurobehavioral deficits. When the cardinal facial dysmorphology of FASD is not evident, which is true for the majority of cases, documentation of prenatal exposure is required for diagnosis. This documentation is often difficult to obtain, particularly for adopted or foster children. A further complication is that many providers are unfamiliar with FASD or uncomfortable diagnosing or referring clients for diagnosis.
Which analytical techniques did you use – and what did you discover?

We used liquid chromatography-isotope dilution tandem mass spectrometry (LC-IDMS/MS) for targeted detection of known biomarkers of alcohol exposure. This technique is one of the most sensitive targeted techniques for the analytes of interest and is the most straightforward approach. However, there may be other biomarkers of exposure that are more sensitive or specific for FASD, so we used an untargeted approach as well. For that, we used LC-high resolution MS in positive and negative mode with hydrophilic interaction liquid chromatography (HILIC) and reverse phase chromatography, respectively. We used this technique to capture the broadest range of metabolites possible. Our work revealed that prenatal alcohol exposure can be identified and documented using naturally shed baby teeth.
What are the main implications of your findings?

The most important implication is that, if this technique proves widely applicable, children with FASD will be able to receive a diagnosis and access appropriate care as early as possible – at a time when it is most likely to positively impact their developmental trajectory.
Importantly, with this tool, we hope to also pinpoint the specific gestational timing of alcohol exposure. This would help improve our understanding of how and when prenatal alcohol exposure results in specific outcomes and allow us to delve into developmental processes vulnerable to alcohol for potential insights leading to mitigation or treatment.
Do you have any plans for further research in this area?

In an ongoing study with the Collaborative Initiative of Fetal Alcohol Spectrum Disorders (CIFASD), we are exploring the relationship between timing and magnitude of prenatal alcohol exposure and neurobehavioral outcomes. We would like to expand this work to encompass structural impacts identified using neuroimaging, whole-body disorders, secondary conditions, and more. In addition, although prenatal alcohol exposure is the direct cause of FASD, we know that multiple co-exposures to environmental toxins such as tobacco, pesticides, and other agents are likely to occur. Deciduous teeth can also be used to measure pre- and postnatal exposure to these agents to better understand their cumulative or synergistic effects in the context of prenatal alcohol.
Although our current focus is on children, identification of prenatal alcohol exposure using deciduous teeth may prove beneficial to adults as well. It's surprising how many parents are able to locate their adult children's baby teeth!
Receive content, products, events as well as relevant industry updates from The Translational Scientist and its sponsors.