Tools & Techniques
Imaging
The Art of Translation
Join us on a journey through the wonderful and diverse world of translational science. From art inspired by science, to microscopy images reminiscent of abstract paintings – beauty abounds.
Charlotte Barker, William Aryitey |
Art Meets Science
These artists have taken their inspiration from the body – in sickness and health.
Fantastic Voyage
Exploring the building blocks of the body – beautiful images of life at a cellular level.
Amazing Animals
Animal models are a vital component of the translational pathway – and a source of incredible images.
Imaging Innovation
New tools and techniques are giving us a close-up view of cells and organs.
Breaking Through
New therapeutics or diagnostics in preclinical development.
Translation in action, as science and engineering turns to medicine.
Can you identify our mystery images? Answers at the bottom of the page.
Receive content, products, events as well as relevant industry updates from The Translational Scientist and its sponsors.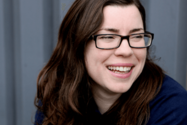 ---