Tools & Techniques
Analytical science,
Gene Editing
Rising to the Analytical Challenge of Advanced Medicine
Cell and gene therapies are incredibly exciting, but without the right predictive analytical methods and tools to ensure safety and efficacy, the field will be held back
George Buchman |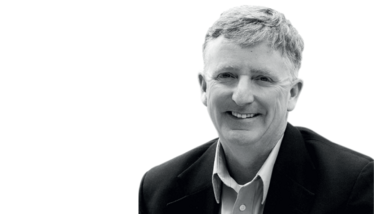 Cell and gene therapies have emerged in recent years to stake their claim as one of pharma's "big three" – alongside small molecule drugs and biopharmaceuticals. And, as the cell and gene therapy industry matures, analytical science is playing an increasingly important role – especially when it comes to understanding the safety and potency of therapeutic vector elements ahead of first in human (FIH) studies – and certainly before commercial launch.
Given that cell and gene therapies are relatively immature compared with monoclonal antibodies and other biologics, we are constantly improving our viral vector production methods – and we rely on evolving analytics to accurately characterize efficacy, purity, and potency. The establishment of analytical methods that can demonstrate true comparability is of critical importance – just as important as advancements and improvements in manufacturing methods, which is a major talking point within the field.
An area that is also evolving is the availability of multiple novel viral vector serotypes with specific biologic properties, including improved tissue targeting and reduced immune response. It is necessary that novel serotypes undergo exhaustive physical and biological study. To address these and other testing needs, techniques currently used by analytical scientists in other fields are expanding into use for cell and gene therapies. For novel serotypes, methods may include sequence homology analysis, atomic modeling, cryogenic electron microscopy (cryo-EM), MS, next-generation sequencing (NGS), cell binding studies, packaging efficiency, transduction efficiency, potency and infectivity measures, and of course animal efficacy and toxicology, as well as human clinical safety trials.
Many assays are well established and routine, including compendial testing and viral genome titer by digital droplet PCR (ddPCR). ELISA-based capsid titer assays are readily available for most wild-type, common serotypes. But these immune-based tests are typically not available for novel and proprietary serotypes, so A280 (of purified viral vector) or other means are used to quantify capsid.
More challenging assays measure residual DNA, infectivity, potency, transduction efficiency, and correlation to clinical outcome. For example, residual DNA that is typically measured by quantitative PCR (qPCR) may actually be packaged within the capsid. In addition to qPCR for residual packaged host cell DNA, analytical ultracentrifugation (AUC) provides an effective means to monitor for vector packaging fidelity, including intermediate forms that may not be functional. Small-scale batch processing early in product development in conjunction with key analytics provides valuable insight into vector quality attributes to avoid issues in later development. We are at an early stage in the evolution of cell and gene therapies, and clinical outcomes will let us know if our current analytics are suitably predictive of safety and efficacy.
Other challenges include the detection of some virus-based contaminants, for example replication-competent adeno-associated viral (rcAAV) vectors. Recombinant AAV vectors (rAAV) are inherently not replication-competent nor are they pathogenic, but there is a risk of the formation of a wild-type form of the vector by recombination during production. These forms are more likely to insert in the patient genome and can increase immune and oncogenic potential. Another testing challenge is looking for contaminating AAV serotypes and other viral vector species (adenovirus, retrovirus, etc.) in a batch, particularly for facilities that produce multiple types. Few laboratories at present perform this testing, though it is gaining regulatory and safety importance.
For both gene and cell therapies, the quality of process inputs is critical. For established serotypes and vectors, including AAV wild types 1–10, master cell banks for viral vector production are tested exhaustively, and particularly around adventitious viral agents. Similarly, plasmid quality is paramount to establish an efficient transfection process (the most typical way to prepare viral vectors) to form gene and gene-enabled cell therapies. Release testing for viral vectors is exhaustive, including standard compendial methods (for example, osmolality and pH), safety testing (adventitious agent and rcAAV detection), residuals testing, titer-based (ddPCR and ELISA), purity and structure (SDS-PAGE and capillary electrophoresis), and aggregation (dynamic light scattering and HPLC), among others.
Viral vector characterization specifically is a significant challenge for the field. The sheer number of vectors (multiple serotypes), vector platforms (AAV, lentivirus, adenovirus, retrovirus), potential candidates for gene of interest, multiple packaging platforms, numerous production methods, and the constant evolution of the field keep viral vector characterization very challenging. As stated for novel vector development and characterization, these analyses may involve many non-standard methods, such as cryo-EM, MS, and in-silico modeling.
In some ways, we are already living in the future. Diseases such as spinal muscular atrophy (SMA) that were previously not treatable, and terminal by age two, now have a commercial cure available. The field will begin to mature as it did for monoclonal antibody therapies, with improvements in production yields that will correlate with reduced levels of impurities per unit dose, access to treatments and cures to more patients, and decreased costs. And that will lead to new treatments and cures entering the clinic for hundreds of diseases. Out of necessity, the analytics will have to keep up – especially with the need to correlate clinical outcomes with our ability to measure critical quality attributes.
It's an incredibly exciting field, but we need vigilance around the analytical methods that are predictive and help to assure safety and efficacy. Novel serotypes will offer better targeting and reduced off target effects, perhaps with reduced dosing. If we all move forward together, the future really does hold amazing promise.
Receive content, products, events as well as relevant industry updates from The Translational Scientist and its sponsors.