Tools & Techniques
Imaging
Pixel Peep
A new retinal scanning technique allows researchers to take a closer look at how well photoreceptors are working
Jed Boye | | 3 min read | News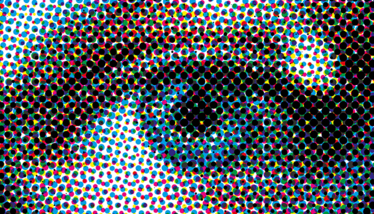 Are all of your photoreceptors functioning properly? This is a question we have not historically been able to answer. But now, a team of researchers at the International Centre for Translational Eye Research (ICTER) based in Warsaw, Poland, has developed spatio-temporal optical coherence tomography (STOC-T), a new method, based on a variant of optoretinography (1). Using this technique, the team observed repetitive contractile responses of photoreceptors and, through comparison to known values for healthy vision, gained insight into their functionality.

The lack of specific functional information about photoreceptor performance and visual cycle efficiency is a roadblock to validating new retinal drugs or surgical methods. Although new techniques for assessing retinal function have been developed over the years, the capacity to record the retinal response to certain stimuli is still lacking. One such stimulus is flicker light stimulation, through which two measurements of retinal function – retinal adaptation to light and the differences in critical flicker frequency between the macula and periphery – can be measured. This motivated the researchers to search for a noninvasive, non-contact optical technique to replace the current subjective microperimetry and objective ERG methods.

Breaking down the study, Maciej Wojtkowski, ICTER CEO, research group leader, and co-author of the paper, explains, "Several years ago, researchers observed that OCT images of the outer layers of photoreceptors changed under illumination. Changes in the optical thickness of this layer were observed in two ways: a short contraction of the photoreceptors by single nanometers that lasted tens of milliseconds and a longer expansion of the optical thickness immediately following the first contraction that lasted up to a second. The second of these effects was easier to capture and therefore commanded more focus to itself. However, this effect is related to the adaptive process, rather than to the visual process itself, and so we chose to address the former and more challenging effect."

Using a flashing light and a high-speed camera, the researchers were able to illuminate the retinas of volunteers, preadapted to a bright light, with thousands of images of different spatial light intensity distributions at an incredibly high speed; they then recorded nanometer-scale changes in retinal thickness over a very short time that negated patient movement. This allowed them to observe photoreceptor responses at higher flicker speeds than have ever been reported before in an environment that replicated the natural working conditions of the eye.

The results of this study may have far-reaching implications. "We believe that this is a major step toward a method for studying the function of groups or individual photoreceptors on the retina," Wojtkowski states. "Such completely objective and noninvasive optoretinography can be an excellent clinical diagnostic tool, providing OCT reconstruction and perimetric data simultaneously – but, most importantly, a tool for validation and monitoring the effects of standard or new therapies." One day soon, we may be able to identify and treat non-functioning photoreceptors as easily as we do dead pixels on a camera sensor.
Receive content, products, events as well as relevant industry updates from The Translational Scientist and its sponsors.
S Tomczewski et al., Biomed Opt Express, 13, 2186 (2022). PMID: 35519256.