Tools & Techniques
Analytical science
Breath Analysis with a (Very) Fine Toothed Comb
JILA scientists improve the sensitivity of their frequency comb breathalyzer to disease biomarkers by a thousandfold
James Strachan | | Quick Read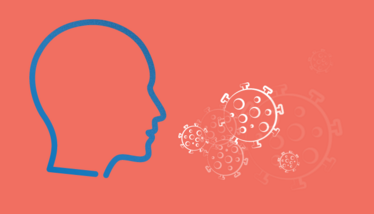 GC-MS is the most widely used analytical technique in breath analysis. But a relatively slow technique that can usually only detect one chemical at a time is impractical for real-world testing. That's why a group of researchers decided to tackle the problem by using mid-infrared cavity-enhanced direct-frequency comb spectroscopy (CE-DFCS) to simultaneously detect and monitor four health biomarkers – methanol, methane, water and a form of heavy water (HDO) – in the breath of a volunteer (1).
The novel system "fingerprints" chemicals by measuring the amount of light absorbed as a laser frequency comb passes back and forth through breath samples loaded into a mirrored glass tube. Recent upgrades include a shift in the light spectrum analyzed from the near-infrared to the mid-infrared band and advances in optical coatings, both of which have allowed detection sensitivity up to the parts-per-trillion level – a thousandfold improvement.
The researchers are confident that, by extending the comb lasers further into the infrared, they'll be able to identify many hundreds of trace breath chemicals at once (2).
This article was orginally published on The Analytical Scientist. To access it, click the link.
Receive content, products, events as well as relevant industry updates from The Translational Scientist and its sponsors.
Q Liang et al., PNAS, 118, 40 (2021). DOI: 10.1073/pnas.2105063118.
NIST (2021). Available at: https://bit.ly/3lKaHbe.