Research Field
Animal models,
Biomedical engineering
Animal Alternatives
Could the lab rat be heading for retirement? A new breed of in vitro tissues and organs are being engineered to replace animal models – and the developers aim to make them accessible to all.
James Strachan, Charlotte Barker |
Research on animals has yielded many medical breakthroughs, but animal physiology doesn't always align with that of humans. Examples abound of therapeutics that showed early promise in animal studies, only to prove costly failures at clinical trial. "By developing in vitro technologies based on human tissues, we can make drug development more predictable, reduce attrition and reduce the use of animals," says Anthony Holmes, who leads the technology development program at the UK's National Centre for the Replacement, Refinement and Reduction of Animals in Research (NC3Rs; www.nc3rs.org.uk).
NC3Rs was set up by the UK government in 2004 and has done much to bring the 3Rs (replacement, refinement and reduction) into the mainstream, predominantly by focusing on the scientific benefits application of the 3Rs can bring. What are the advantages of replacing animals with in vitro tissues? Predictability is key, says Holmes. For drug companies, more predictable preclinical screening could allow unsuitable candidates to "fail fast", freeing up time and money for the most promising candidates. Early indications suggest regulators are open to replacing animal studies, with the European Medicines Agency initially encouraging a safe harbor approach for companies to submit in vitro data alongside traditional in vivo results. "One of the advantages of in vitro models is being able to look at a question in isolation," says Holmes. "By stripping the system right back to basics, you remove any potentially confounding factors." Of course, a single in vitro model can't replace the complex physiology of a living animal, so Holmes advocates having a suite of technologies available for different applications, and gradually building complexity.
What are the advantages of replacing animals with in vitro tissues? Predictability is key.
As biomedical engineering advances, models are becoming more elaborate. Researchers at the Wyss Institute at Harvard are producing "organ-on-a-chip" models that replicate the morphology and functionality of the whole organ. For example, their lung-on-a-chip "breathes", generating movement of the alveolar membranes with knock-on effects on how the cells respond to bacteria, for example. They now hope to combine up to 10 organs to create a "human-on-a-chip". Each organ would be represented by an individual chip, connected together into one device so researchers can see what impact a drug has on each organ system and how metabolites created in one organ might affect the rest of the body.
For now, such complex systems remain a long way off. But simpler models are becoming more accessible. "There are challenges that need to be overcome before these technologies can be applied across the board, but progress is rapid, driven by real interest from industry, academia, regulators and government," says Holmes. Read on to hear from two researchers who are developing easy-to-use, reproducible and affordable 3D in vitro models.
Enter the Matrix by Cathy Merry
Bargain Brains by Diane Hoffman-Kim
Receive content, products, events as well as relevant industry updates from The Translational Scientist and its sponsors.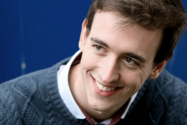 ---