Disease Area
Cell & gene therapy,
Neurological,
Neuroscience
The Genomic Revolution
Can genomic medicine usher in a new era of curative treatments for neurological diseases? Experts from Sangamo give their views.
Stephanie Sutton | | Interview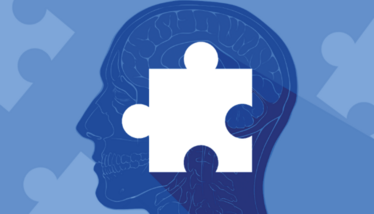 When it comes to the brain, science has uncovered a great deal. We know how the brain develops during the embryonic period and up until early childhood. However, treatments for neurological disorders are limited. It's well known that the pharma industry has struggled to develop therapies for neurodegenerative disorders; despite decades of research in Alzheimer's and dementia, there are still no effective treatments. Alzheimer's and dementia are most prevalent in people over the age of 65 but, at the other end of the age scale, there is also a lack of treatments for neurodevelopmental disorders, such as autism spectrum disorder (ASD), which usually become evident in childhood, but last a lifetime.
ASD is considered one of the fastest growing developmental disorders in the USA, but limited understanding of its pathophysiology, coupled with the heterogeneity of symptoms, has hindered drug development. Some scientists believe that the answer lies in genomic medicine. Novartis recently signed a collaboration and licensing agreement with Sangamo Therapeutics. The aim? To develop gene regulation therapies for three neurodevelopmental targets, including for genes linked to autism spectrum disorder and intellectual disability. Here, we speak with Sangamo's Amy Pooler, Vice President and Head of Neuroscience, and Melita Sun Jung, Senior Vice President and Head of Business Development, to find out more.
What are your respective roles at Sangamo?
Pooler: I've been working in neuroscience for over 20 years, primarily on neurodegenerative diseases and neurodevelopmental disorders. I'm passionate about understanding how things can go wrong in the brain – and how we can fix it. Neurological disorders are challenging to address and the unmet need is high. My team at Sangamo is responsible for driving the research behind our neuroscience partnerships, as well as investigating new applications of our technology to target key CNS indications
Jung: My team is responsible for Sangamo's partnerships and collaborative efforts, as well as M&A transactions and buyside opportunities. Our most recent collaboration with Novartis brought in a US$75 million upfront licensing fee, and we are eligible to receive up to $720 million in potential milestones. Earlier this year, we also announced our broad, strategic CNS collaboration with Biogen, which includes neurodegenerative targets for Alzheimer's disease and Parkinson's disease, and our partnership with Mogrify for iPSC and ESC differentiation technology to support our Treg cell therapy program.
Why has ASD been so challenging for drug developers?
Pooler: There is a lot of early stage research on ASD, but we still need more. There's a lot of heterogeneity in both the underlying cause and symptoms of each individual with a neurodevelopmental disorder – and the result is a truly challenging developmental path. For ASD, for example, we're talking about changing the ways in which neurons in the brain communicate with each other.
Current treatments for ASD are primarily symptom focused and don't address the underlying causes. What if we could address ASD at the genetic level?
How can ASD be treated at the genetic level?
Pooler: We know that there are mutations or deletions in specific genes that cause too little of a gene to be expressed. Genome-wide studies have identified dozens or more genes that affect autism risk, and many of them relate to convergent biological pathways related to communication between neurons in the brain. Essentially, the dysfunction of certain genes results in improper communication between neurons, altering connectivity in the brain.
Zinc finger proteins (ZFPs) are produced naturally by the human body and play a key role in several cellular processes, including regulating gene expression in the brain. Zinc finger technology is being investigated across the pharma industry as a tool to understand and treat many complex diseases, including neurodegenerative and neurodevelopmental diseases. We believe it is possible to use ZFP to restore expression of genes that function incorrectly, causing autism disorders. Our platform is highly tuneable, meaning we can precisely modulate the expression of target genes to varying extents.
So your platform could be applied to other neurological disorders?
Pooler: Yes. Our ZFP transcription factors (TFs) use specifically designed versions of ZFPs, called ZFP-TFs, and we are hoping they can address an array of neurological diseases; earlier this year, we announced a collaboration with Biogen to use our ZFPs for Alzheimer's and Parkinson's diseases. We've also recently published a paper about the use of ZFP-TFs in preclinical models of Huntington's disease. ZFP-TFs can upregulate, activate, suppress, or downregulate the expression of a gene in preclinical studies. Our ZFP-TFs act like a GPS that precisely guides the tethered functional domains to the gene of interest. We can target them to anywhere in the nuclear or mitochondrial genome. That gives us a lot of flexibility in how and where we apply gene regulation – and it's different to other genome editing approaches such as our own zinc finger nucleases or CRISPR because there's no cutting or modifying the target DNA. Instead, we interact with the DNA to regulate gene expression but without inducing permanent changes. The ZFP-TFs are designed to enable precise, long-term repression or activation following a single administration of an AAV vector, which is used to package or encode the ZFP-TF.
Jung: Novartis approached us with an interest in addressing neurodevelopmental upregulation targets – they were interested in the differentiated aspects and promise of our ZFP platform. Novartis has extensive experience in neuroscience and drug development, so it's exciting for us to be working with them. Sangamo will be conducting the early research and the manufacturing for early research studies. We will then hand over the programs to Novartis to conduct GLP tox studies, and clinical development and commercialization. The intent is to upregulate, or activate, the expression of genes that are inadequately expressed in individuals with certain types of neurodevelopmental disorders.
What are your thoughts on the future of genomic medicine?
Pooler: The whole field of genomic medicine is really starting to open up thanks to improving science and the availability of new techniques. It's a very exciting time for neuroscience because we may finally be able to intervene in some debilitating diseases and possibly deliver curative therapies. Right now, many drug developers focus their efforts downstream by treating the symptoms and this often requires a multi-pronged approach to managing a neurological disease. However, by focusing upstream and targeting diseases at the DNA level, we could have a truly meaningful impact.
The Novartis collaboration focuses on neurodevelopmental targets and gene activation or upregulation, whereas some of our other collaborations, such as with Biogen or Pfizer, focus on protein transcription factor downregulation targets for neurodegenerative disorders. ZFP-TFs offer the flexibility needed to treat both – and this is just the tip of the iceberg. I think we'll be able to do much more as our understanding of the genome and disease biology increases.
Jung: Amy's team worked closely with Novartis's R&D experts when we were putting the deal together – there's a lot of excitement on both sides about the possibilities of ZFPs and genomic medicine! It's pretty remarkable to see the leaps and bounds genomic medicine has made in the past 20 years. This progress is linked to the continued growth in our understanding of the human genome. In the future, I hope we will have a more tailored approach to address an individual's disease, rather than the predominant one-size-fits-all approach of current treatments.
This article was originally published on The Medicine Maker. To access it, click the link.
Receive content, products, events as well as relevant industry updates from The Translational Scientist and its sponsors.