Disease Area
Pain & critical care,
Analytical science,
Cardiovascular
For healthcare practitioners, being able to measure the oxygen levels in tissue is crucial – especially during surgery. Currently, venous blood is required to check the delivery of oxygen to mitochondria, but monitoring levels over time necessitates repeated blood draws, which can pose a problem in critically ill patients who may already be losing blood. Moreover, the method cannot give local information on specific tissues, and can be misleading in some patients.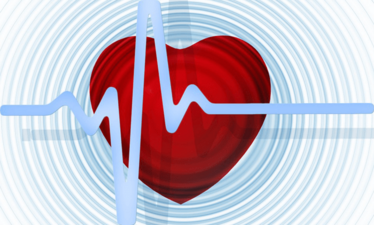 Scientists from the Boston Children's Heart Center have developed a device based on Raman spectroscopy that can not only provide reliable organ-specific information on the delivery of oxygen to the mitochondria, but also predict cardiac arrest during and after surgery (1). Predicting when a patient's heart will stop is not possible with current technologies, according to John Kheir of Boston Children's Heart Center (2), because the heart is able to compensate for low oxygen conditions – until breaking point. "Once cardiac arrest occurs, its consequences can be life-long, even when patients recover," said Kheir.
The device is made up of a laser pump source and a fiber optics probe, which includes a jacketed glass fiber bundle that delivers the Raman signal back to a custom-built high-resolution/high-throughput spectrometer. In rat and pig models, the system detected changes in mitochondrial redox state, which correlated with tissue oxyhemoglobin saturation, and also predicted weakening contractions in the heart muscle (1). However, the device has not been tested for its ability to provide a measurement of overall oxygen levels in the body – and its current depth of penetration in vivo means it requires direct access to the tissue being monitored.
Despite the limitations, a device that is able to directly measure oxygen levels within tissue does have utility; according to the authors: "[It] may be used to monitor tissue viability during surgery, for the protection of organs explanted for transplantation, or the identification of critical ischemia" (2).
Receive content, products, events as well as relevant industry updates from The Translational Scientist and its sponsors.
DA Perry et al., "Responsive monitoring of mitochondrial redox states in heart muscle predicts impending cardiac arrest", Sci Transl Med, 9 (2017). PMID: 28931652.
SpectroscopyNOW.com, "Heart stopping science: Raman sensor", (2017). Accessed January 8, 2018. Available at: bit.ly/2EjWI3d