Disease Area
Biomedical engineering,
Infectious diseases
"Klebsiella pneumoniae is probably the most threatening superbug, and a major cause of treatment failure and mortality associated with hospital infections worldwide," says Luca Guardabassi, a professor of clinical microbiology at Ross University School of Veterinary Medicine in the West Indies. The emergence of superbugs – microbes resistant to a multitude of drugs – has spurred many researchers to explore drugs with greater potency. But the team led by Guardabassi decided to tackle the problem from the other side of the fence – by reversing antimicrobial resistance (1).
To reach that ambitious goal, they used next generation sequencing (NGS) to construct a transposon library of the bacterium containing over 430,000 unique insertions, which led them to find chromosomal genes that are essential for growth during antimicrobial exposure – collectively dubbed "the secondary resistome".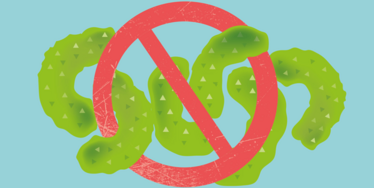 How can these findings reverse antimicrobial resistance? The team proposed that inactivation of the secondary resistome using "helper drugs" (non-therapeutic compounds administered alongside drugs to boost potency) could 'restore' antibiotic susceptibility in K. pneumoniae. They've already identified a plethora of genes and metabolic pathways in the secondary resistome that have the potential for helper drug targeting, but the team is still "far away from clinical applications," according to Guardabassi. "To translate our findings into clinical practice, we need to take a further step from the antimicrobial helper drug targets that we have identified, and develop helper drugs interfering with such targets. There is still a long way to go, but I am determined to use the rest of my career to accomplish this goal."
With that goal in mind, Guardabassi and his team have set the next phase of research into motion. "We have prepared a NIH grant proposal to help us generate a catalogue of antimicrobial helper drug target candidates for all main antimicrobial classes, using the same NGS-based approach we employed in K. pneumoniae." To date, the team has identified two potential drug helpers – one anti-inflammatory and one anti-fungal – which they hope to use to generate an in vivo mouse model.
Receive content, products, events as well as relevant industry updates from The Translational Scientist and its sponsors.
B Jana et al., "The secondary resistome of multidrug-resistant Klebsiella pneumoniae", Sci Rep, 7, (2017). PMID: 28198411.