Disease Area
Drug discovery,
Pain & critical care
Pain and Vision Gain
An analgesic is helping researchers explore new drug targets for sight-threatening diseases
Roisin McGuigan |
Pentazocine is an opioid most commonly used to treat pain – but could it also be used to save sight? A team of researchers from Georgia, USA, previously found evidence that pentazocine can protect the cones of the retina – and have received a US$1.14 million grant from the National Eye Institute to explore the connection further. Ultimately, they hope to find new drug targets to treat causes of sight loss, including glaucoma and retinitis pigmentosa (1).
Pentazocine apparently binds to the sigma 1 receptor (S1R), activating a transcription factor – nuclear factor erythroid-derived 2-like 2 (NRF2) – which increases the expression of detoxifying and antioxidant genes. Last year, the team demonstrated that activation of S1R via administration of pentazocine could combat cone cell loss, using a mouse model of retinal degeneration (2), and they suspect that its ability to modulate NRF2 levels is the reason for its protective effect. Building on this discovery, they conducted a study exploring how S1R activation and inhibition affects the survival of optic nerve head astrocytes, and found that S1R activation – again using pentazocine – protects cells from oxidative stress (3).
As oxidative stress is implicated in retinal degeneration, and has been previously linked with cone cell death (4), S1R becomes a promising drug target. Next, the team plan to further study how pentazocine affects NRF2 expression, and to see if the protective effects in the retina last over time.
Enjoy our FREE content!
Log in or register to gain full unlimited access to all content on the The Translational Scientist site. It's FREE and always will be!
Login
Or register now - it's free and always will be!
You will benefit from:
Unlimited access to ALL articles
News, interviews & opinions from leading industry experts
Register
Or Login via Social Media
By clicking on any of the above social media links, you are agreeing to our Privacy Notice.
Jagwire News, "Scientists explore how a pain medicine also protects vision in blinding conditions like retinitis pigmentosa", (2017). Available at: bit.ly/2jYU5fk. Accessed December 15, 2017.
J Wang et al., "Activation of the molecular chaperone, sigma 1 receptor, preserves cone function in a murine model of inherited retinal degeneration", Proc Natl Acad Sci, 113, E3764-3772 (2016). PMID: 27298364.
J Zhao et al., "Sigma 1 receptor regulates ERK activation and promotes survival of optic nerve head astrocytes", PLoS One, 12, e0184421 (2017). PMID: 28898265.
K Komeima et al., "Antioxidants reduce cone cell death in a model of retinitis pigmentosa", Proc Natl Acad Sci, 103, 11300-11305 (2006). PMID: 16849425.
About the Author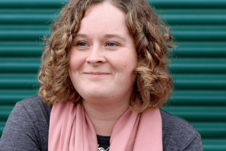 Roisin McGuigan