Disease Area
Immunology,
Infectious diseases
Just One Shot
A vaccine using mRNA demonstrates potential for broad influenza protection
Stephanie Sutton |
A universal flu vaccine is on the agenda for a research team at the Perelman School of Medicine at the University of Pennsylvania. The team has developed a vaccine that uses mRNA molecules formulated in lipid nanoparticles (mRNA-LNPs) that encode HA proteins to create a strong antibody response.
"Today's flu vaccine is about 60 percent effective, on average, and has to be reformulated every year. This is not really good enough given that flu causes extensive disease and significant mortality," says Drew Weissman, a professor of infectious disease at the university and co-author of the study. "We are hoping to develop a better vaccine. Two things need to be improved; the first is efficacy and the second is durability of protection. We believe that a modified mRNA-LNP vaccine can do both."
Weissman and the team have shown that their vaccine offers protection against distant flu strains in mice and protection in ferrets against homologous and related viruses – and they claim that the magnitude of antibody response has been huge. Once injected, the RNAs are taken up by the immune system and then copied, mimicking a real flu infection and leading to a good antibody response. After immunization, a strong antibody response to the vaccine lasted for thirty weeks. "Many different vaccine platforms have been studied for their ability to develop a universal flu response. Unlike most others, we used a common immunogen, HA, which is used in almost every flu strain. This resulted in a broadly protective response," explains Weissman.
Other studies have shown that mRNA-based vaccines could offer protection against influenza, but Weissman says that none of these studies have looked at using mRNA-based vaccines to neutralize distinct flu strains with a single shot. The vaccine can also be made quickly. Production of conventional, FDA-approved vaccines for pandemic viruses can take months, but mRNA-LNP vaccines can be made in a matter of weeks once the genetic sequence of the target HA antigen has been identified.
"mRNA-LNP vaccine production is sequence-independent and can be applied to virtually any pathogen," says Weissman. "We are now evaluating improved immunogens to improve both the HA stalk response and broadly protective responses in mice and ferrets."
Enjoy our FREE content!
Log in or register to gain full unlimited access to all content on the The Translational Scientist site. It's FREE and always will be!
Login
Or register now - it's free and always will be!
You will benefit from:
Unlimited access to ALL articles
News, interviews & opinions from leading industry experts
Register
Or Login via Social Media
By clicking on any of the above social media links, you are agreeing to our Privacy Notice.
N Pardi et al., "Nucleoside-modified mRNA immunization elicits influenza virus hemagglutinin stalk-specific antibodies," Nature Communications, 9 (2018). PMID 30135514
About the Author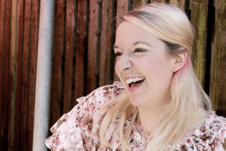 Stephanie Sutton