Disease Area
Drug discovery,
Infectious diseases
Go Forth and Find a Flu Vaccine
Bill Gates has issued a challenge – and significant funding – to help researchers push for a universal flu vaccine
Kjetil Ree |
The year 2018 marks the centenary of a flu pandemic that killed around 50 million people worldwide. Since then, significant efforts have been made to fight the flu, but a universal flu vaccine still eludes us – and thousands continue to die every year. In late April, the Bill and Melinda Gates Foundation launched a $12 million Grand Challenge: "[to] identify novel, transformative concepts that will lead to development of universal influenza vaccines offering protection from morbidity and mortality caused by all subtypes of circulating and emerging (drifted and shifted) Influenza A subtype viruses and Influenza B lineage viruses for at least three to five years".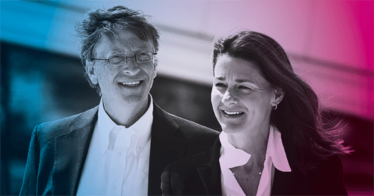 The foundation is looking for "bold ideas" and "unconventional approaches" – not marginal improvements or precedential approaches, such as the use of biosimilars, monoclonal antibodies, or the development of new assays, adjuvants, and so on. Examples of what the foundation is looking for include:
Antigen-centric: discovering new antigens/targets through artificial intelligence or deep learning.
Host-centric: approaches that generate, enhance, or modify human immune protection, or that ensure longer term immune response.
Technology-centric: including novel vaccine concepts, targets and constructs inspired by new understanding about the nature of the influenza or immune response; and applications of new technologies for disease protection.
Enabling advances: including challenge models to quickly demonstrate safety and proof-of-concept for influenza vaccines.
The aim is to develop a vaccine that is ready to start clinical trials by 2021. Pilot funding will be offered in the region of $250,000 to $2 million. Upon the demonstration of proof-of-concept, projects will be invited to apply for a full award of up to $10 million. Applicants don't need to have an industry partner, but such collaborations will be considered. Industry is also welcome to apply.
If you think you're up to the challenge, bear in mind that the deadline for submissions is June 22, 2018: apply here.
Receive content, products, events as well as relevant industry updates from The Translational Scientist and its sponsors.