Tools & Techniques
Analytical science
Cell Therapy's Live Analytical Challenges
Analytical science can take cell therapy manufacturing to the next level: in-line measurement of critical quality attributes
Dalip Sethi | | Opinion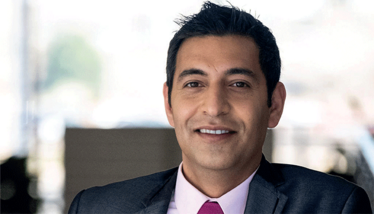 Cell therapies are a new, exciting, and complex branch of medicine that uses living cells as drugs. And with that complexity comes multiple analytical challenges – depending on the initial cell source and the nature of the manufacturing process.
One main analytical challenge is establishing invitro potency assays that represent the therapy's mechanism of action in vivo, which is either undefined or far more complex than one would encounter with small molecules or monoclonal antibodies. Plus, cellular products cannot be terminally sterilized. The regulatory agencies understand this challenge and have issued specific guidance (1) to address the raw material (donor cells, master, and working cell banks) and in-process and release testing parameters.
At release, the product should be tested for sterility (ruling out the presence of microbiological and adventitious agents), identity (product characterization), purity (testing for acceptable limits of contaminants), and potency. Autologous therapy products are manufactured as one batch per patient and are infused back to the patient as soon as possible – a 14-day sterility test for release testing isn't ideal here. Aseptic techniques are maintained throughout product manufacturing, and sterility may be tested 48 to 72-hour prior to final cell harvest/formulation or after the last re-feeding of the cell culture. The product may be released at risk with a STAT Gram stain on the final formulated product, with a 14-day culture in progress.
Developing rapid, reliable, and validated analytical assays for microbiological agents is another major challenge for cell therapy. And it's equally important to control critical quality attributes (CQAs) – defined as a physical, chemical, biological, or microbiological property or characteristic that should be within an appropriate limit, range, or distribution (2). As the industry matures, analytical sciences will play an increasingly significant role – providing the tools to enable cell and gene therapy developers to define the ranges and limits and test it at various steps of the manufacturing process.
The primary analytical techniques used for cellular product characterization are cell counting, cell size, and viability analysis, using dyes and image-based analysis. Other CQAs, such as chimeric antigen receptor (CAR) expression, are assessed by phenotypic characterization using flow cytometry. Enzyme-linked immunosorbent assays (ELISA) are used to quantify the residual cytokines, with various cell activation agents used in the process. If the activation is bead-based, the residual bead amount in the final drug should be quantified – microscopy-based methods quantify the bead agents. Finally, PCR-based methods are used to quantify the vector copy number in gene-modified cell therapies.
Analytical science has a plethora of tools that can potentially be employed to the cell and gene therapy space. For example, Fourier-transform infrared spectroscopy (FT-IR) could potentially enable in-line measurement of metabolic data, such as glucose and lactate values, which are currently measured using off-line or at-line enzyme-based sensors.
To develop these kinds of in-line process control tools, industry players are collaborating. For example, the UK's Cell and Gene Therapy (CGT) Catapult has formed a consortium of over 20 organizations to assess the application and combination of multiple technologies for process analytics within the cell and gene therapy industry (3). I also think we'll see a move towards AI-based process control tools in the next 5–10 years. In-line monitoring of manufacturing processes, off-line measurements of cell and gene products, and in vivo data on cell product potency and persistence should allow AI tools to make better decisions in manufacturing processes.
Receive content, products, events as well as relevant industry updates from The Translational Scientist and its sponsors.
FDA, Content and Review of Chemistry, Manufacturing, and Control (CMC) Information for Human Somatic Cell Therapy Investigational New Drug Applications (INDs) (2008). Available at: https://bit.ly/3HT7NZo
ICH, Pharmaceuitical Development (2009). Available at: https://bit.ly/3pJZqZY
Cell and Gene Therapy Catapult, "Cell and Gene Therapy Catapult brings together over 20 organisations with the aim to accelerate technology development and potentially lower cost in cell and gene therapy manufacturing" (2021). Available at: https://bit.ly/3pK8ZIq