Tools & Techniques
Diagnostics & prognostics,
Imaging
Breaking Through (The Art of Translation)
New therapeutics or diagnostics in preclinical development.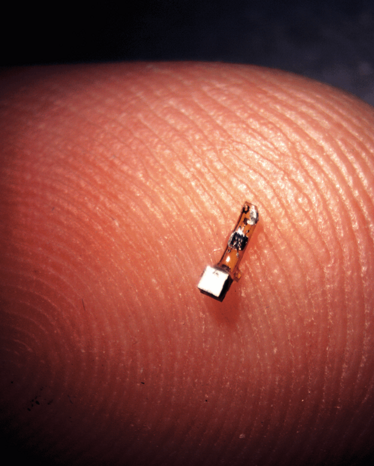 Neural Dust
University of California, Berkeley engineers have built a tiny, wireless sensor - dubbed neural dust - that can be implanted in the body. Once implanted, the battery-less sensor is powered (and the data read out) by ultrasound.
Credit: Ryan Neely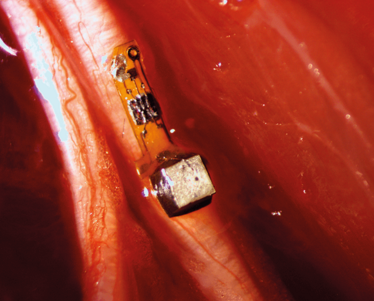 Neural Dust in vivo
The tiny sensor, attached to a rat nerve fiber.
Credit: Ryan Neely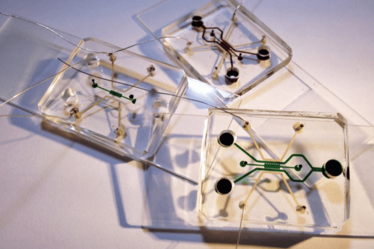 Cancer Force Field
The Singapore–MIT Alliance for Research and Technology (SMART) has designed microfluidic devices to help scientists identify safe ranges of electric fields that might be used to noninvasively treat cancer.
Credit: SMART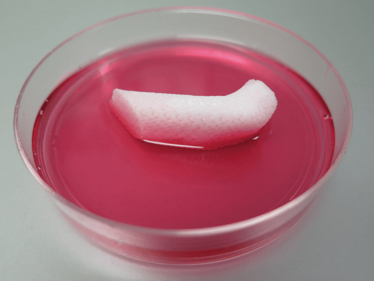 Printing Bone
Wake Forest Institute for Regenerative Medicine caused a stir earlier this year by unveiling a 3D printer capable of printing living tissues – in this case a segment of jaw bone.
Credit: Wake Forest Institute for Regenerative Medicine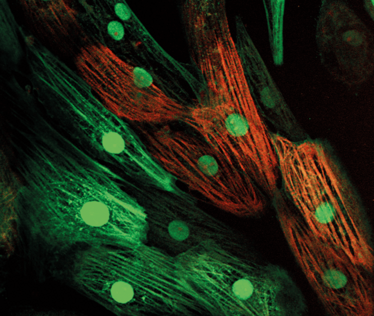 Taking Stem Cells to Heart
Cardiomyocytes differentiated from iPSCs – derived from human amniotic fluid cells using Sendai Virus encoding for OSKM. The cardiomyocytes were stained at differentiation day 38 with MLC2v (green), A4.95 antibody (red), and Dapi (blue).
Credit: Guihua Jiang, Todd J. Herron, Shaun M. Kunisaki, Department of Surgery, University of Michigan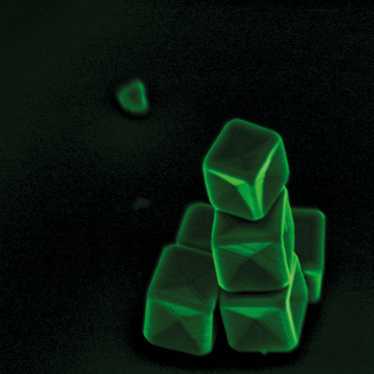 Nanoscale Medicine
Researchers at the Northwestern University Center of Cancer Nanotechnology Excellence (NU-CCNE) are developing gold and silver nanostructures for use in various biomedical applications. This stack of gold nanocubes with concave surfaces could be used for cancer detection.
Credit: National Cancer Institute
Receive content, products, events as well as relevant industry updates from The Translational Scientist and its sponsors.