Tools & Techniques
Imaging,
Animal models
Amazing Animals (The Art of Translation)
Animal models are a vital component of the translational pathway – and a source of incredible images.

Tiki Goddess
A trichrome-stained frontal baby mouse tissue section. bit.ly/2cHqi7U
Credit: George McNamara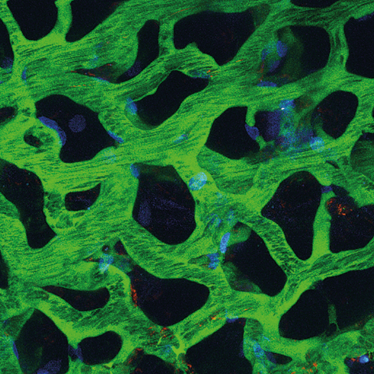 Living Lungs
Three-dimensional reconstruction of FITC-labeled pulmonary microvasculature (green) surrounding normal alveolar airspaces (dark regions), imaged with intravital two-photon microscopy in real time in a living (fully anesthetized) rat. Nuclei are stained blue and neutrophils orange. Red blood cells flowing through the microvessels appear as black streaks.
Credit: Mary Beth Brown, Robert G. Presson Jr, Amanda J. Fisher, Ruben M. Sandoval, Kenneth W. Dunn, and Irina Petrache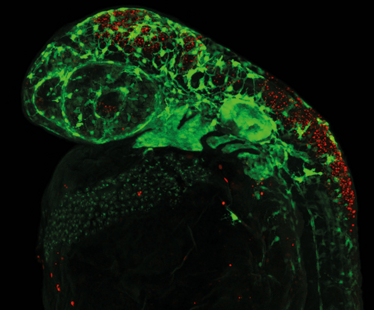 Forming a Face
Cell death (red) within the neural crest cell progenitor population results in fewer neural crest cells (green) in a polr1d mutant zebrafish embryo, showing how the mutation causes Treacher-Collins syndrome in humans.
Credit: Kristin Watt and Paul Trainor, Sowers Institute for Medical Research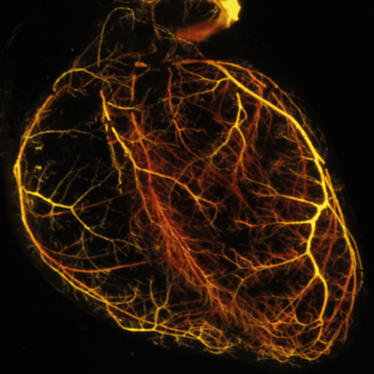 A Fragile Web
Visualization of the coronary vasculature patterning of an adult mouse heart. By studying expression of ErbB2, Penn researchers have shed light on the cardiovascular risks of breast cancer drug trastuzumab.
Credit: Young Kuk Cho and Haig Aghajanian, Perelman School of Medicine at the University of Pennsylvania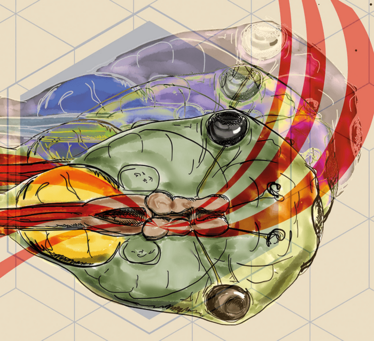 Sensory Overlap
A less common animal model, the tadpole, was used to reveal how the brain develops the ability to sense when different sensory inputs are simultaneous.
Credit: Carlos Aizenman
Receive content, products, events as well as relevant industry updates from The Translational Scientist and its sponsors.