Research Field
Clinical trials,
Neuroscience
Reuse, Recycle, Regenerate
Two repurposed drugs prevent neurodegeneration in mice – and both are already in clinical use
Roisin McGuigan |
"As a neurologist, I was appalled by how little we could do to treat neurodegenerative diseases in humans, compared to our extraordinary advances in other branches of medicine," recalls Giovanna Mallucci, a researcher with the UK Medical Research Council (MRC).
Mallucci has spent 15 years attempting to solve the riddle of neurodegeneration – trying to better understand why brain cells die, and looking for potential treatments. The hard work finally seems to be paying off with the discovery of two repurposed drugs that have been shown to prevent neurodegeneration in mice (1).
The MRC team initially tested 1,040 compounds in worms, before taking their most promising candidates forward to mouse studies. Using mouse models of prion disease and frontotemporal dementia (FTD), they identified two drugs that prevented signs of brain cell damage and restored memory in the FTD model, and reduced brain shrinkage in both models.
Crucially, the two compounds are already being used in humans – trazodone is already licensed for use in depression and the other, dibenzoylmethane, is already under investigation for its anticancer properties. "It means we can go ahead and do a clinical trial, without first dealing with years of toxicology testing and phase I/II trial," says Mallucci. "It also means we can avoid spending years generating possible candidates – these ones are ready to go."
Responses so far from both the scientific community and the public have been very positive, says Mallucci, and the team has received many queries about upcoming studies. "We've yet to secure funding, so we expect it to take around a year before we move to clinical trials," she adds.
Subscribe to The Translational Scientist Newsletters
M Halliday et al., "Repurposed drugs targeting eIF2α-P-mediated translational repression prevent neurodegeneration in mice." Brain, [Epub ahead of print] (2017). PMID: 28430857.
About the Author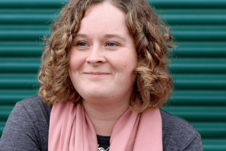 Roisin McGuigan