Research Field
Drug discovery
Prodrugs Assemble
How in vivo synthesis of anticancer drugs could be the hero we need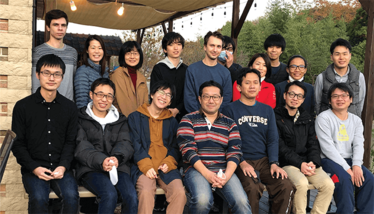 An international team at Japan's RIKEN Cluster for Pioneering Research has significantly reduced tumor growth in mice using a biocatalysis-based prodrug approach. In short, the researchers found an innovative way to convert prodrugs into active anticancer substances at the point of encounter with cancer cells, helping avoid the collateral harm to healthy cells seen with many chemotherapies (1). We spoke with lead scientist Katsunori Tanaka to get an inside view on this exciting work.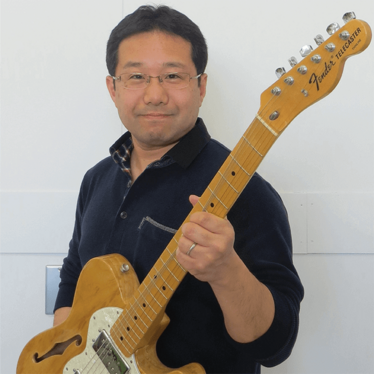 How did existing cancer treatments inspire your work?

One of the most common treatments for cancer is chemotherapy. However, chemotherapy is not perfectly specific for cancer cells so it has significant side effects on healthy cells, which can lead to serious physical (and mental) suffering in cancer patients. We have developed an approach using therapeuticin vivo synthetic chemistry to achieve localized drug synthesis on cancer cells. And that means we can avoid unwanted side effects on normal cells.
How exactly does your approach make use of in vivo synthetic chemistry?

For us, in vivo synthetic chemistry represents the ability to perform drug synthesis using non-biological chemical reactions within a live subject. The complexity of such an environment presents three serious challenges.
The first challenge is the question of how to target cancer cells without hitting non-cancerous cells. For that, we use a special glycan-targeting methodology in which we send a protein called glycoalbumin to carry out a "recognition test," forming different biological structures to help indicate whether a cell is healthy or cancerous.
The second challenge is constructing the metal catalyst used to convert our inactive drug product into an active substance. For this, we used artificial metalloenzymes (ArMs). ArMs are synthetic metal complexes built into protein scaffolds that protect them once inside the body.
The third challenge is the synthesis of the prodrug. Here, we used naphthylcombretastatin-based prodrugs, which offer the catalytic reactivity, intrinsic bioactivity, and hydrolytic stability we need.
Ultimately, all these components combine to enable a drug that could treat cancers without causing the collateral damage we see in traditional cancer therapies. I'm glad to say the results were positive; we found that our technique significantly reduced tumor growth in mice.
Do you expect in vivo conversion of prodrugs to become a major frontier in medicine?

Currently, numerous research groups are already developing vastly different approaches to localized drug delivery/synthesis. Some notable approaches include bioorthogonal click-to-release chemistry, which works by converting prodrugs into their active form and using metal nanoparticle-catalyzed uncaging reactions to release the drugs.
These approaches, however, remain beset by certain drawbacks. For example, click-to-release strategies use abiotic small molecules that must be directly injected at the site of the tumor. The metal nanoparticles' capsules can then accumulate in cancerous tissues via the enhanced permeability and retention (EPR) effect, in which nano-substances leak preferentially into tumor tissue through permeable tumor vessels and are retained in the tumor bed due to reduced lymphatic drainage.
However, many research papers have arrived at a critical verdict on this approach: the EPR effect works in rodents, but not in humans. Numerous studies revealed that, after treatment, nanomaterials were found to accumulate in the spleen, liver, brain, and lungs, causing oxidative stress via the production of reactive oxygen species (ROS), which in turn leads to significant toxicity.
As our technology is targeted, non-invasive, non-toxic, highly efficient, and runs without the risk of immunogenicity, we believe that our technique may be the only possible working method in this area – at least as far as patients in hospitals are concerned.
Of course, this is no reason to step back and say, "Mission complete!" There are more than 100 types of cancer in the real world. Looking ahead, we would like to use our system to treat the array of aggressive cancers that affect patients' lives today.
Receive content, products, events as well as relevant industry updates from The Translational Scientist and its sponsors.
Nasibullin et al., "Synthetic prodrug design enables biocatalytic activation in mice to elicit tumor growth suppression", Nature Communications (2022). DOI: 10.1038/s41467-021-27804-5