Research Field
Cell & molecular biology,
Genetics
HED Hair
Researchers link hypohidrotic ectodermal dysplasia and male pattern baldness by studying genetic mutations in humans and mice
Roisin McGuigan |
What do hypohidrotic ectodermal dysplasia (HED) – a condition that results in abnormal development of the skin, hair, nails, teeth and sweat glands – and male pattern baldness (MPB) have in common? According to researchers, the two could be more closely connected than previously thought. HED, which affects at least one in 5,000¬–10,000 people, is most frequently caused by mutations in the EDA, EDAR, EDARRAD and WNT10A genes. WNT10A mutations are also a frequent culprit in patients born with missing teeth, but without other HED characteristics, and are found in as many as one in 50 people.
"We have been interested for years in studying the role of the Wnt cell–cell signaling pathway in controlling the development and growth of hair follicles and other skin appendages," says Sarah Millar, Director of the Skin Biology and Diseases Resource-based Center, University of Pennsylvania, USA. "About ten years ago, we discovered that Wnt signaling regulates some of the genes that are mutated in HED, and that these HED genes can reciprocally control Wnt signaling activity. At about the same time, a research group in Lebanon described an HED family whose members have a mutation in one of the Wnt genes, known as WNT10A. This provided the first insight that mutations in the Wnt pathway itself could result in HED."
By working with both WNT10A knockout mice and HED patients with the WNT10A mutation, Millar and her team, including lead author Mingang Xu and clinical collaborators Emily Chu and John McGrath, were able to delve deeper into the genetics of HED (1). They found that the mutant mice experienced the same symptoms as HED patients with severe loss-of-function WNT10A mutations: miniaturization of hair follicle structures, and an enlargement of sebaceous glands – changes also seen in many balding men.
"By using a genetic mouse model, we were able to analyze cellular behaviors at a level that is not possible using human patient samples. Our recent study provides definitive genetic evidence that mutation of WNT10A causes HED, rather than simply being associated with it. Markus Nothen at the University of Bonn, Germany, together with his collaborators, found that a variant in the human WNT10A gene is also associated with increased incidence of male pattern baldness. Together, these two findings suggest a link between the rare condition of HED, and this much more common condition," adds Millar.
Ultimately, Millar and her team hope that moving between mice and patients to better understand the genetic underpinnings of HED could lead to better treatments for the rare condition – and possibly even alternative avenues of therapy for more common conditions, such as hair loss.
Subscribe to The Translational Scientist Newsletters
M Xu et al., "WNT10A mutation causes ectodermal dysplasia by impairing progenitor cell proliferation and KLF4-mediated differentiation", Nat Commun, 8, 15397 (2017). PMID: 28589954.
About the Author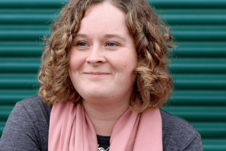 Roisin McGuigan