Research Field
Outcomes research
Don't Forget Your Vitamins!
What have glaucoma researchers Ningli Wang (in China) and Ted Garway-Heath (in the UK) been up to?
Aleksandra Jones, Jed Boye |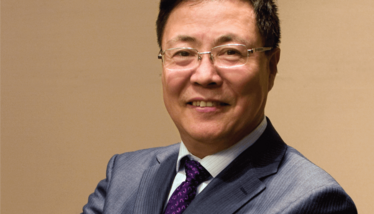 Ningli Wang, Director of the Beijing Tongren Eye Center, China

Despite pandemic-related challenges, we – researchers in Beijing, China – have managed to make promising progress in glaucoma research, with a few major breakthroughs.

Recently, we discovered that normal-tension glaucoma (NTG) is associated with low levels of vitamin A – marginal vitamin A deficiency being found in 37.62 percent of 101 NTG patients (1). Additionally, mean serum retinol was significantly lower in NTG patients than in patients with high-pressure glaucoma and healthy controls. This phenomenon remained significant after multifactorial analysis, correcting for blood pressure and BMI. In addition, 93 glaucoma patients underwent ocular ultrasound, where the optic nerve sheath at 3 mm behind the globe was found to positively correlate with serum retinol. Whether low vitamin A in NTG is associated with the abnormal trans-laminar pressure gradient is an interesting question to be further investigated.
Can high doses of vitamin B3 help preserve glaucoma patients' visual function?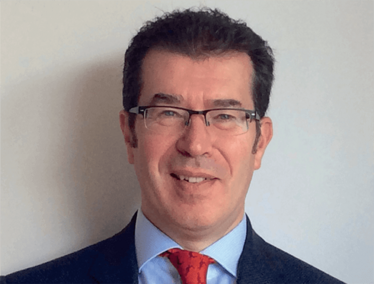 David (Ted) Garway-Heath, Glaucoma UK Professor of Ophthalmology at University College London, UK

The most exciting advances in the understanding of glaucoma pathogenesis centre on the emerging evidence that mitochondrial function may be an important susceptibility factor in the development of glaucomatous neuropathy. This is supported by data from my research group, shortly to be submitted for publication, which show that mitochondrial function (measured as the oxygen consumption rate in peripheral blood lymphocytes) is strongly associated with the rate of visual field progression in patients already treated with standard IOP-lowering medication. Preclinical studies provide evidence that high doses of nicotinamide (vitamin B3, a precursor of nicotinamide dinucleotide, an essential cofactor in the electron transport chain for ATP production) protect against retinal ganglion cell death in rat and mouse models of glaucoma. Two recent short-term clinical studies of high-dose nicotinamide in glaucoma patients have been published (2, 3). These report a small improvement in visual function with treatment, suggesting a degree of "neuro-recovery." Longer-term studies are now needed to establish whether high-dose nicotinamide protects against progressive vision loss.

The UK's National Institute for Health Research is funding a multicentre placebo-controlled clinical trial of high-dose nicotinamide in recently-diagnosed glaucoma patients; the co-chief investigators are David (Ted) Garway-Heath and Gerassimos Lascaratos, Consultant Ophthalmologist at King's College Hospital and the lead clinical site is Moorfields Eye Hospital, London, UK.
Receive content, products, events as well as relevant industry updates from The Translational Scientist and its sponsors.
R Pang et al., "Association of serum retinol concentration with normal-tension glaucoma," Eye (Lond), [Online ahead of print] (2021). PMID: 34385698.
F Hui et al.," Improvement in inner retinal function in glaucoma with nicotinamide (vitamin B3) supplementation: A crossover randomized clinical trial," Clin Exp Ophthalmol, 48, 903 (2020). PMID: 32721104.
CG De Moraes et al., "Nicotinamide and Pyruvate for Neuroenhancement in Open-Angle Glaucoma: A Phase 2 Randomized Clinical Trial," JAMA Ophthalmol, 140, 11 (2022). PMID: 34792559.
---