Research Field
Cancer,
Drug delivery,
Nanomedicine
Chemotherapy All Wrapped Up
Could exosome encapsulation be the secret to delivering higher potency in chemotherapy?
William Aryitey |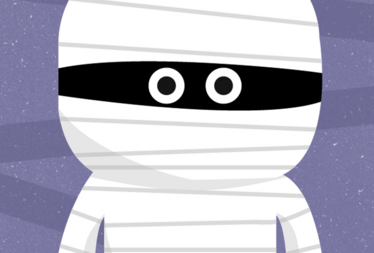 A new study documents how exosomes can be used to encase paclitaxel – a chemotherapy drug – to deliver the drug to the cancer site with more than 50 times the potency of conventional delivery systems (1).
The team initially developed the exosome delivery system after experimenting with cell-mediated delivery of drugs in Parkinson's patients. "When we examined the mechanism of these effects, we realized that immune cells released exosomes loaded with these drugs, and delivered them to the brain," says lead researcher and Associate Professor of Pharmaceutical Sciences at the University of North Carolina, Elena Batrakova. Batrakova and her colleagues decided to isolate the exosomes from macrophages, and load them with drugs directly. As the body's own delivery vehicles, exosomes appear to bypass drug resistance mechanisms and the immune system.
Turning their attention to cancer, paclitaxel was an obvious choice since its potency and hydrophobic properties make it easy to load into the exosome capsules. Could exosomes deliver paclitaxel directly into drug-resistant lung cancer cells? After developing and comparing multiple approaches to loading the exosomes, they applied the exosomes to drug-resistant lung carcinoma cells in vitro and were delighted to find that exosome encapsulation increases the cytotoxicity of paclitaxel dramatically, results later confirmed in a mouse model. Such a delivery system could allow a much lower dose of chemotherapy, and fewer harsh side effects.
However, as Batrakova explains, there's plenty more work to do: "One limitation is the amount of exosomes that can be collected from the patient. We are working on the storage and reproducibility conditions now so that we are able to produce a large amount of exosomes." Toxicology studies, formulation optimization, and proven effects in other animal models are also needed before clinical trials can be considered.
Receive content, products, events as well as relevant industry updates from The Translational Scientist and its sponsors.
MS Kim et al., "Development of exosome-encapsulated paclitaxel to overcome MDR in cancer cells", Nanomedicine (2015). PMID: 26586551