Research Field
Drug discovery,
Animal models,
Biomedical engineering
A Model Experiment
Harnessing the potential of microphysiological systems to advance drug discovery
Audrey Dubourg |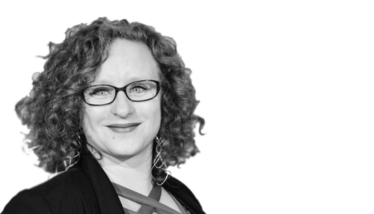 With just one in 10 preclinical candidates in phase I trials likely to gain market approval, the pharmaceutical industry must find ways to develop effective therapeutics faster and more cost-effectively. Pipelines include a mix of drug discovery, redevelopment, repurposing, combination therapeutics, and new modalities, such as gene therapies or regenerative medicines. When it comes to success, however, the translatability of preclinical data into clinical efficacy is only as good as the predictivity of the test models…
Drug discovery traditionally involves two-dimensional monolayer cell culture experiments followed by testing in animals to ensure results translate in vivo. Unfortunately, these models suffer from well-documented inefficiencies and inaccuracies, including oversimplification, insufficient representation of the underlying pathophysiology, and interspecies differences – all of which can lead to poor translatability into the clinic.
Microphysiological systems (MPS) are a relatively new approach that combines bioengineering and cell biology to provide more physiologically relevant data in early R&D stages. MPS build on the concepts of traditional two-dimensional assays, but improve physiological relevance by mimicking aspects of organ function. Systems such as 3D spheroids, organoids, organ-on-a-chip, multi-organs on chips, static micropatterned technologies, and physiome-on-a-chip models combine living cells and microfluidic technologies with drug delivery, stimulation, or sensing tools to gain a clearer picture of how such tools will function in a living organism. The technology's broad applications extend into modelling healthy or diseased organs, studying multi-organ interactions, investigating ADME and toxicity, and screening, identifying, and ranking drug candidates. Single- and multi-organ MPS technologies are designed to mimic specific aspects of organ function or crosstalk; for instance, an MPS that incorporates liver tissue with another organ offers the opportunity to concurrently study efficacy and susceptibility to toxicity. For highly prevalent diseases with well-established impacts on public health, they can also enable investigations into host genetics, treatment responses, novel therapeutic targets, and additional biomarkers. Such investigations are increasingly important for conditions such as non-alcoholic steatohepatitis (NASH), for which there are currently no therapies on the market. Microtissue models of human NASH demonstrate key hallmarks of the disease, giving researchers the opportunity to mimic the stages of disease and elucidate its pathophysiological mechanisms on a cellular level.
By improving risk predictivity over standard research tools, or by providing a more comprehensive model that is not otherwise available, MPS could bridge the gap between traditional cell culture and human studies. But, to maximize their potential, insights gathered from these models should be considered alongside in vivo data – both to provide confidence in the data derived from MPS models and to offer insight into the mechanisms underlying differences and adverse events in animal models. Ultimately, single- and multi-organ MPS could yield efficiency gains, reduce costs, and potentially reduce animal usage.
As MPS technology continues to evolve, advances in the field are extending the lifespan of models, enabling a greater window for long-term experiments, compound dosing, and observations of disease progression – and edging us ever closer to a true simulation of human biological conditions.
Receive content, products, events as well as relevant industry updates from The Translational Scientist and its sponsors.