Outside the Lab
Neuroscience,
Public health
Undoing the Damage
Two common drugs appear to reverse neurological symptoms caused by fetal alcohol exposure in rats
Roisin McGuigan |
Fetal alcohol spectrum disorder (FASD) is a widespread problem – up to 11 percent of children are affected. The condition presents two main challenges: i) diagnosis can be difficult, as the stigma associated with drinking alcohol during pregnancy can cause birth mothers to obscure the truth of their alcohol consumption, ii) treatment is limited to drug and behavioral interventions that combat neurological symptoms, which include learning disabilities, and issues with memory, cognition, communication, motor skills and more.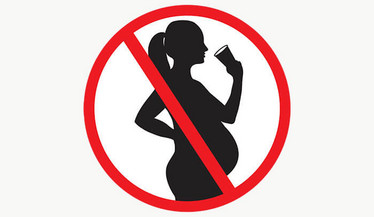 But what if the brain damage caused by fetal alcohol exposure could be reversed? Rat studies have shown that two common drugs – thyroxine and metformin – could undo some of the problems caused by alcohol exposure in the womb (1). Thyroxine (T4) was chosen to tackle the altered thyroid function that is often observed in FASD, while metformin (a first-line medication for the treatment of type II diabetes) addresses the glucose metabolic dysfunction.
Neonatal rats were given either metformin or thyroxine during the equivalent of the third trimester in humans (postnatal days 1–10 in rats) to increase the translational value of the study – the researchers believe that in utero treatment may be more feasible than treating newborns. Compared with adult rats exposed to alcohol in the womb and given no treatment, the animals treated with either drug showed cognitive improvements – prompting the research team to delve deeper to discover why. They found that both therapies affect the expression of DNA methyl transferase 1 (dnmt1), an enzyme that plays a role in learning and memory. Rats given a Dntm1 inhibitor showed cognitive deficits similar to rats with FASD, while rats also dosed with metformin had no FASD-like effects – demonstrating the important role of dnmt1 in brain development.
The research team is now hoping to raise funds for a clinical trial to validate their findings. "We've shown you can interfere after the damage from alcohol is done. That's huge," said Eva Redei, Professor of Psychiatry and Behavioral Sciences and Physiology at Northwestern Medicine, Chicago, USA (2). "We have identified a potential treatment for alcohol spectrum disorder."
Receive content, products, events as well as relevant industry updates from The Translational Scientist and its sponsors.
E Tunc-Ozcan et al., "Hippocampus-dependent memory and allele-specific gene expression in adult offspring of alcohol-consuming dams after neonatal treatment with thyroxin or metformin", Mol Psychiatry, [Epub ahead of print] (2017). PMID: 28727687.
Northwestern Now, "Reversing fetal alcohol damage after birth", (2017). Available at: bit.ly/2uj1FUo Accessed August 2, 2017.