Outside the Lab
Professional development,
Omics,
Informatics,
Cardiovascular
Hurdles and High Jumps – Chapter 2: Shoot for the Stars
The godfather of translational medicine – Eric Topol – grants us a few minutes of wisdom that could last a lifetime
Rich Whitworth | | 3 min read | Learning
Presented by The Translational Scientist × Cytiva
Since May 2022, you've been sharing the hurdles and high jumps that you face on your personal translational marathon – and, in each chapter, we find a mentor to shed some light on the best route forward.
For Chapter 2, we address a somewhat fundamental challenge:

"For me, the biggest hurdle of all is knowing which scientific ideas are suitable for translation!"
– Anonymous survey respondent, June 2022.
Share your opinions and questions in this two-minute survey!
What's the single most important piece of advice you can offer translational researchers? 
Focus on something with transformative potential. Focusing on the small stuff or the arcane won't get you where you need to go – but it can often take just as much time as the big stuff. Put another way, you may as well shoot for the stars!
For example, the unequivocal need for individualized medicine lies at the heart of The Scripps Research Translational Institute – and to crack that massive challenge we're focusing on breakthroughs in two key areas: digital technologies and genomics.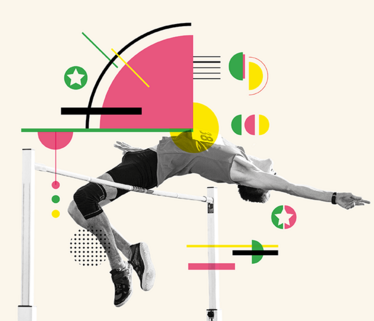 Great – but how do we recognize something with transformative potential?
I think you can feel it in your bones. For example, with the birth of the smartphone, I recognized that the practice of medicine would change forever – we're not there yet and that's frustrating, but the huge potential of wireless digital technologies will feed the future of individualized medicine.
You should also ask yourselves some searching questions. Is this important? Is there an unmet need here? Do we really understand this? What is the promise or potential? In answering these questions, you should aim to gather a 360 degree view – bringing in the opinions of clinicians, nurses, pharmacists, other researchers in your field, and researchers outside of your field. And don't forget the patient.

I don't think we do this sort of soul searching enough – and that can lead a project off the tracks. It's easy to invest lots of resources into something that isn't centered on the root need – or something that isn't needed at all.
A related point – and one of my favorite topics of discussion – centers around another key piece of advice: don't accept any dogma. Maybe the sacred cow is not real. Question things that are widely accepted – you may just find something that upends an entire field.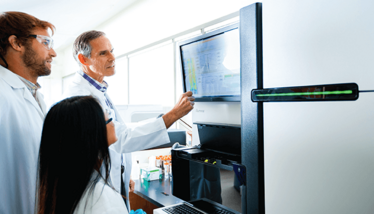 Sadly, we can't all be Eric Topol – but how can we replicate or imitate some of your success? 
I'm not sure you'd want to be me! But I would say that individualized medicine is dependent on many equally important layers – and you don't have to (and most likely cannot) focus on them all! If you're working on something that helps us understand why we're all unique, you increase your chances of making a difference or having a real impact. Notably, some of these layers get much more attention than others.
Alternatively, you could focus on enabling platforms; for example, there is real paucity of talent and expertise in the artificial intelligence space – and in data analysis more broadly. We have truly become overwhelmed with data and our ability to extract the meaningful essence of that data. With increasingly complex and multimodal data streams, it seems likely that translational success – or disruption – may come from non-traditional fields of research.
For me, a real advantage is that I see patients every week. And so I have a finger on the pulse of patient thoughts and concerns – and how that relates to the practice of medicine today. It's arguably the most effective way of finding the holes. My connection to patients has helped me tremendously over the decades.
Of course, we can't all be clinicians – but I think it emphasizes just how close the link between science and medicine should be if we want to find translational success.
Any final words of wisdom or encouragement? 
Being part of the translational force that turns a big idea into reality is the most exciting thing you can do. And there's never been a better time to be doing it.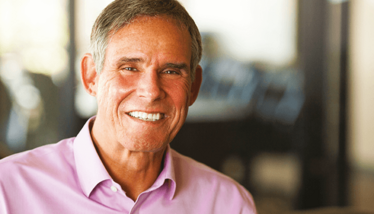 Meet Your Mentor, Eric Topol
Eric Topol is the Founder and Director of the Scripps Research Translational Institute (he's also Executive Vice President, Professor of Molecular Medicine, and Gary and Mary West Endowed Chair of Innovative Medicine at Scripps Research).
Clocking up more than 1,200 peer-reviewed articles and over 300,000 citations have made Eric one of the top ten most cited researchers in medicine. He's also found time to write three provocative bestsellers on the future of medicine:
The Creative Destruction of Medicine
The Patient Will See You Now
Deep Medicine: How Artificial Intelligence Can Make Healthcare Human Again
Read more "Lessons Learned" with Eric Topol.
---
Are you enjoying the Hurdles and High Jumps articles? This informative series is just one way Cytiva is working to help translational researchers like you navigate scientific, business, and regulatory challenges.
Joining Cytiva's translational research community is a great way to stay informed. Tell us a bit about yourself in the form below and you'll receive relevant resources and guidance for your journey on the path to patients.
Receive content, products, events as well as relevant industry updates from The Translational Scientist and its sponsors.