Outside the Lab
Public health,
Professional development
Accessing Big Pharma's Conscience
Sitting Down With... Jayasree K. Iyer, Executive Director, Access to Medicine Foundation, Haarlem, the Netherlands.
Jayasree K. Iyer |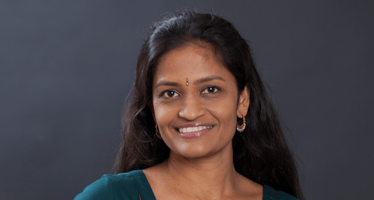 How did you get involved with the Access to Medicine Foundation?
I used to be a molecular biologist, developing malaria vaccines. The translation of research into improved global healthcare is very dear to my heart. Later, I became a negotiator between pharmaceutical companies and other public and private partners, focusing on funding solutions for neglected tropical diseases.
I joined the foundation because I was struck by their idea of using good quality data from companies to encourage them and others to do more to promote access to medicine. I believe that the vast majority of people in the medicine industry want to help others – at times, they need a little guidance on what they can do. I was Head of Research for two and a half years, before taking over as Executive Director of the foundation.
What is the goal of the Access to Medicine Index?
The index is an independent examination of what the Top 20 pharma companies are doing for the world's poor. It provides a series of staple expectations for the pharmaceutical industry and shows them how they can up their game. Even companies who are not included in the index use our criteria to help them formulate their access to medicines strategy and measure their progress. The index is also a place where practices can be shared between companies – as competitors, they don't always get that opportunity.
How are companies assessed?
We focus our attention on the 51 most burdensome diseases in 107 low-and middle-income countries. We ask: are companies developing drugs for these markets? And are they making them available and affordable to those who need them?
New to the index this year is an analysis of how well each company's priorities match up to priorities identified by external organizations – we want to know how responsive the industry is to international initiatives. For example, this year we looked beyond whether companies have affordable pricing schemes, to analyze whether the products and countries covered by the schemes match up to global priorities.
How did companies fare in this year's index?
It is a very competitive ranking, with companies jostling for position and often leapfrogging each other. GlaxoSmithKline (GSK) tops the index for fifth time in a row, with Novartis, Johnson & Johnson, and Merck KGaA close behind. Novo Nordisk, Roche, and Gilead dropped this year, while new initiatives helped AstraZeneca and Takeda rise up the ranks.
Overall, companies are doing more. There were new initiatives, important new drugs reaching the market, and new approaches to doing business in developing countries. However, it is an uneven picture, with no progress in affordable pricing, and misconduct still a major issue.
Were there any surprises?
One thing that really stands out is how diverse the industry is – there are very few areas where the companies move as a pack. This diversity illustrates the different ways that access can be approached, and helps us to assess what works and what doesn't.
What are the common factors amongst high-scoring companies?
A key element is leadership. A company that truly believes in improving access and makes it a core part of their commercial strategy is going to do better in the index than a company that limits efforts to a few corporate projects. Companies that do well tend to be those that discuss access to medicines at the very highest levels. Any change in leadership can have a big impact, so it will be interesting to see whether GSK maintain their position at the top of the index after the departure of CEO Andrew Witty next year.
What areas need improvement?
One obvious area is affordability. True needs-based pricing is still rare, with only five percent of drugs meeting our toughest criteria for affordability.
Instances of corruption, bribery, anti-competitive behavior, and unethical marketing practices are still occurring. Companies need to take this very seriously – it's no good bringing access plans to the table if you aren't operating ethically in these countries.
Is improving access to medicines all down to pharma?
Absolutely not. There is a wider ecosystem of governments, regulators, investors, patient organizations, and NGOs – whose support we need to reach our goals. Treating the pharma industry as the "bad guy" is not the solution – working with the industry to come up with the right solutions and address the challenges is a much better bet. It's easy to say we want an endless supply of cheap medicines, but we have to look at how that can be made sustainable. For example, regulatory incentives and disincentives are crucial, and a lot of investors are now starting to look at access to medicine as part of their decision-making, which plays a huge role in motivating companies. In addition, governments need to carefully consider their policy on issues like generic drugs.
Tell us about the foundation's latest project – the Access to Vaccines Index…
It is the first ever tool that measures efforts to make vaccines accessible and affordable. The first index will be released in 2017 and is intended to act as a baseline measure of current performance, but also a guide to how the vaccine landscape needs to evolve if we are to solve some of the unique issues around vaccines, such as high production costs.
You can download the 2016 report at accesstomedicineindex.org.
Receive content, products, events as well as relevant industry updates from The Translational Scientist and its sponsors.