Disease Area
Cardiovascular
The Heart of Translation
Sitting Down With... Douglas L. Mann, Lewin Professor and Chief, Cardiovascular Division, Washington University School of Medicine in St. Louis, USA.
Douglas L. Mann |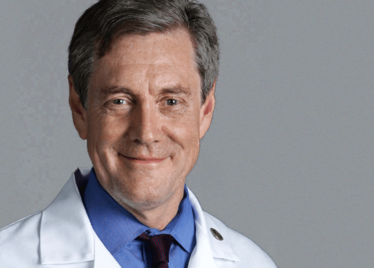 What inspired you to study medicine – and focus on cardiology?
I tried a number of different careers before I settled on medicine – I initially wanted to study music and then English. And though medicine was never Plan A it appealed because it allowed me to combine a love of science knowledge and the personal aspects of interacting with people.
During medical school, I actually hated cardiology. But on the first day of my residency, I found myself putting a pacemaker in a patient who had undergone a cardiac arrest, and I immediately fell in love with the field. I enjoyed the acuity of cardiology as a subspecialty and liked how elegant the physiology was – even though the technology wasn't very sophisticated at the time. I then segued into understanding how the heart worked, first by learning ventricular mechanics, then cell and molecular biology. It was a series of steps that led me to pursue a career in cardiology, but the first day of my internship sparked the fire.
What are the biggest research challenges that cardiologists face?
There are many. The area that we have studied in the lab and the clinic is the role of inflammation in the heart. We have tried to understand the biology of the failing heart by specifically focusing on the role of the inflammatory response. Inflammation is a double-edged sword; you need it for repair, but when activated to an excessive amount – which can happen during surgery – it can lead to deleterious consequences that promote heart failure, cardiac remodeling, contractile dysfunction, and fibrosis. However, without inflammation the heart cannot repair itself following cardiac injury. Developing therapies that minimize the deleterious effects of inflammation without interfering with the beneficial effects of inflammation is extremely difficult. And trying to intervene at the right point in time with a suitable therapeutic agent has proven to be a difficult undertaking – for us, as well as other labs around the world.
How do you define translational science?
I'm the editor of a new open-access journal called JACC: Basic to Translational Science. The editorial board has chosen to define translation science as anything that leads to a new discovery that benefits patients afflicted with cardiovascular disease, beginning with studies at the bench and all the way up to Phase II B clinical trials in humans. I envision translational science as the 'arc of discovery' from the inception of the idea to the proof of concept in clinical trials. This definition also encompasses the idea of "reverse translation" of which the discovery of PCSK9 is a great example. Reverse translation refers to using cohort population studies to identify a candidate gene that is associated with a disease trait through GWAS, then creating animal models in the lab to understand how the gene mutation actually works, followed by designing drugs that target the defect.
I believe that translational science can have a very broad definition; if you try to narrow it down to just one a single rigid definition, you may miss out on new ways to develop therapies.
How difficult is clinical market translation in cardiac medicine?
Very difficult for many reasons! To start with, a lot of investment is going into innovative therapies rather than 'me-too' drugs because the market has become saturated. The failure rate for new therapies is extremely high, which may scare away investors who are risk averse. Second, because we have been very successful in developing therapies that affect meaningful clinical cardiovascular outcomes, the expectation is that all new drugs will have a similar impact. Simply improving quality of life or extending life by six months with a new and novel drug is no longer enough to gain FDA approval. Additionally, the translational path for developing new cardiovascular drugs and devices is inherently fragile because of the need to work with sick cardiac patients.
Where do you see cardiac therapies heading?
I think the future will always rely on identifying novel pathways that can be targeted safely with drugs, devices, and new biologics. The exciting part about translational medicine today is that the scientific approach is much broader because of the development of all of the "omic" technologies, as well as the ability to perform computational modeling for rationale drug design. The ability to identify new targets and develop new therapies has never been greater.
However, a current issue that's going to become an even bigger challenge in the future is how to develop new therapies more efficiently to reduce the cost of therapies for patients and society. It is unrealistic to expect companies to spend billions of dollars developing new therapies only to realize that patients or governments can't or won't pay for them when they finally reach the market. Therefore, translational science will not only be about developing new therapies, but also about coming up with therapies that are affordable – and that will require a rethink of the clinical phase of development as well. But let's consider this a "glass half-full" statement, rather than a "glass half-empty" statement! We as a community need to stay positive; there is plenty of room for cardiac translational science to grow in the future. We just need to be aware of the challenges that lie ahead – and learn to deal with them as they develop. Cardiovascular medicine remains the number one cause of death worldwide; my view is that we need more translational science, not less!
Receive content, products, events as well as relevant industry updates from The Translational Scientist and its sponsors.