Disease Area
Metabolism & Diabetes,
Animal models,
Public health
Tackling the Fatty-Liver Timebomb
Could modulation of fibroblast growth factor 21 translate into a new treatment for non-alcoholic fatty liver disease?
Jonathan James | | Quick Read
Affecting 1 in 5 today but with rising incidence, the medical community fear that non-alcoholic fatty liver disease (NAFLD) represents an increasingly serious public health threat (1) – especially as effective treatments are proving elusive. Now, researchers based at the University of Barcelona have published work on an oral therapeutic designed to modulate the activity of fibroblast growth factor (FGF21) – a key component in NAFLD pathology (2).
FGF21 exhibits strong anti-diabetic and, by extension, anti-fatty liver properties (3, 4) – conversely, growing resistance to FGF21 has been correlated with obesity and fat-related morbidities (5).
Unfortunately, FGF21 has a short half-life, so its direct use as a therapeutic demands high-frequency doses that limit its utility. In response, some researchers have turned to longer-lasting analogues – a somewhat flawed approach, according to co-author Manuel Vázquez-Carrera: "Many companies have developed such analogues, but the problem is that they all require subcutaneous injection, which isn't feasible for mass delivery."
Instead, Vázquez-Carrera and his team are exploring orally-administered therapeutics that increase native levels of FGF21. Working with collaborators in the USA, the team set out in search of a modulator of FGF21 activity. And they found one in heme-regulated eIF2α kinase (HRI) (6). "We demonstrated in mice that HRI activators can increase the levels of native FGF21," explains Vázquez-Carrera. And, as suspected, the mice showed increased glucose tolerance and an improvement in type 2 diabetes symptoms.
However, the compound demonstrated poor pharmacokinetic properties, which took the team in a new direction, and led to the synthesis of another HRI activator – EPB-53. The new compound, tested in wild type mice, has proven effective at modulating glucose intolerance and reducing the accumulation of fat in the liver. In contrast, administration of EPB-53 in Fgf21-knockout mice demonstrated no effect, confirming its hormone-dependent efficacy.
But the new compound isn't free of challenges… "We needed to use very high doses of EPB-53 in our latest studies, because the compound has proven difficult to solubilize and has a high affinity to blood plasma proteins," says Vázquez-Carrera. Moreover, metabolic diseases are typically the result of multiple actors and pathways. "If you only block one of those avenues, as we've demonstrated in our latest work, it may not be significant enough to add real therapeutic value."
For now, the team remains focused on enhancing the properties of its newest compound. "We want to be able to reduce the drug dose, whilst retaining – or even improving – its efficacy," says Vázquez-Carrera, who believes that HRI activators represent a promising new strategy in NAFLD treatment.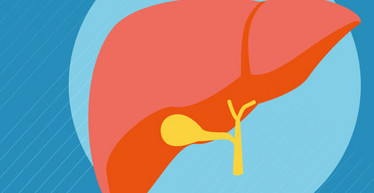 Receive content, products, events as well as relevant industry updates from The Translational Scientist and its sponsors.