Questioning "The Science"
What would it mean for science as a whole if the results of a seminal Alzheimer's paper underpinning the amyloid hypothesis were fabricated?
James Strachan | | 2 min read | Opinion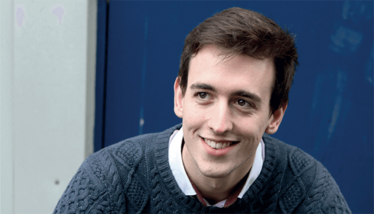 There's a debate in philosophy about whether science produces real knowledge – perhaps to the surprise of many scientists! The predictive power of scientific theories would seem to suggest that they are offering accurate descriptions of the world. Yet theories do change over time – scientists used to be confident about the existence of the "ether." Will the unobservable entities and best-explanations we posit today stand the test of time?

What about the amyloid hypothesis? In 2006, Sylvain Lesné, a researcher working at the University of Minnesota, discovered a previously unknown oligomer species, dubbed Aβ*56, which when isolated and injected into the brains of mice, caused Alzheimer's-like symptoms (1). The paper boosted the hypothesis that amyloid buildup was a primary cause of Alzheimer's. And, since then, many millions – perhaps billions – of dollars have been spent developing anti-Aβ therapies, with little to no success. Now, a six-month investigation led by Science magazine has found that the 2006 study may contain fabricated results (2).

If true, the findings would cast doubt on 16 years of research – consider that more than 2300 papers cite the original study. As Thomas Sudhofa, Nobel laureate and expert on Alzheimer's, pointed out in the article, besides the wasted funds, the most obvious damage is "wasted thinking in the field because people are using these results as a starting point for their own experiments."

Given popular "debates" over the efficacy of vaccines and the causes of climate change, confidence in science is not at its highest. And though it may be tempting to pour scorn on "science deniers," we ought to be wary of overconfidence. Do scientists, on the whole, put too much stock in the findings of individual papers and the strength of the peer review process? (Take a look at some of our recent opinion pieces about academic integrity and peer review problems in analytical science.) Regardless of any fabrication, other researchers have struggled to replicate Lesné's results, so should the paper have been cited more than 2300 times? What proportion of these researchers cast a truly skeptical eye over the findings? Not only do we have epistemological reasons to doubt (especially where less well-validated theories are concerned), but we must also must remember that scientists are only human – and foul play is always possible.

Rather than producing a "true" body of knowledge, perhaps science simply paints an increasingly more refined picture of the world over time. Things may be clearer today than in the past, but we shouldn't get too attached to our current world-image. Healthy skepticism about papers and processes can help avoid wasting money – and perhaps more importantly – time and effort.
Receive content, products, events as well as relevant industry updates from The Translational Scientist and its sponsors.
Sylvain Lesné et al., "A specific amyloid-β protein assembly in the brain impairs memory," Nature, 440, 352-357 (2006). DOI: 10.1038/nature04533
Science, "Blots on a field," 377, 6604 (2022). DOI: 10.1126/science.ade0209