Tools & Techniques
Diagnostics & prognostics,
Analytical science
Analyzing Humanity
As the judges deliberate over this year's winner, we speak with three of the top-placed entrants from the 2015 Humanity in Science Award.
Joanna Cummings |
The Humanity in Science Award – a collaboration between chromatography company Phenomenex and our sister publication The Analytical Scientist – recognizes breakthroughs in analytical science that have the potential to improve human lives. As the stories below show, accurate analysis is at the heart of successful clinical translation, and can even help get the right medicines to the people who need them. Twelve months on, we find out what three teams have been doing since – and ask why "humanity" is such a fundamental part of what they do.
Critical Translation:
Don Farthing
Could you briefly describe your work?
Our translational research focuses on the critical medical need for a new biomarker and analytical method for rapidly detecting acute cardiac ischemia, at the very early onset of a heart attack. Using HPLC and mass spectrometry techniques, we determined that plasma inosine and hypoxanthine were promising candidate biomarkers for indicating acute cardiac ischemia. However, LC-MS technology does not easily lend itself to use in or outside of the hospital emergency room environment. Therefore, we developed a rapid and sensitive chemiluminescence test for use on a microplate luminometer, which can qualitatively determine plasma levels of inosine and hypoxanthine in less than a minute.
Our group at VCU Medical Center performed preclinical research using a mouse model of cardiac ischemia, followed by human sample evaluations from ER non-traumatic chest pain patients. Clinical studies are ongoing to evaluate hospital cardiac patient plasma inosine and hypoxanthine levels, in conjunction with cardiac troponin levels, to better understand their diagnostic potential for alerting cardiac ischemia, several hours prior to the markers of ischemia-induced heart tissue necrosis being released into the blood stream of the heart attack patients. If inosine and hypoxanthine are clinically validated for diagnoses, their use and the rapid chemiluminescence test can potentially save thousands of lives, as well as millions of dollars in hospital costs each year. The ultimate goal of this translational research is to miniaturize the US patented chemiluminescence test, for use in a point-of-care handheld medical device.
Read the full article now
Log in or register to read this article in full and gain access to The Translational Scientist's entire content archive. It's FREE and always will be!
Login
Or register now - it's free and always will be!
You will benefit from:
Unlimited access to ALL articles
News, interviews & opinions from leading industry experts
Register
Or Login via Social Media
By clicking on any of the above social media links, you are agreeing to our Privacy Notice.
About the Author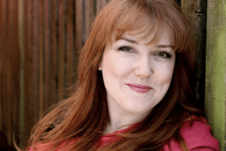 Joanna Cummings