Tools & Techniques
Diagnostics & prognostics,
Analytical science
Analyzing Humanity
As the judges deliberate over this year's winner, we speak with three of the top-placed entrants from the 2015 Humanity in Science Award.
Joanna Cummings |
The Humanity in Science Award – a collaboration between chromatography company Phenomenex and our sister publication The Analytical Scientist – recognizes breakthroughs in analytical science that have the potential to improve human lives. As the stories below show, accurate analysis is at the heart of successful clinical translation, and can even help get the right medicines to the people who need them. Twelve months on, we find out what three teams have been doing since – and ask why "humanity" is such a fundamental part of what they do.
Critical Translation:
Don Farthing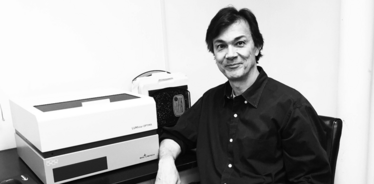 Could you briefly describe your work?
Our translational research focuses on the critical medical need for a new biomarker and analytical method for rapidly detecting acute cardiac ischemia, at the very early onset of a heart attack. Using HPLC and mass spectrometry techniques, we determined that plasma inosine and hypoxanthine were promising candidate biomarkers for indicating acute cardiac ischemia. However, LC-MS technology does not easily lend itself to use in or outside of the hospital emergency room environment. Therefore, we developed a rapid and sensitive chemiluminescence test for use on a microplate luminometer, which can qualitatively determine plasma levels of inosine and hypoxanthine in less than a minute.
Our group at VCU Medical Center performed preclinical research using a mouse model of cardiac ischemia, followed by human sample evaluations from ER non-traumatic chest pain patients. Clinical studies are ongoing to evaluate hospital cardiac patient plasma inosine and hypoxanthine levels, in conjunction with cardiac troponin levels, to better understand their diagnostic potential for alerting cardiac ischemia, several hours prior to the markers of ischemia-induced heart tissue necrosis being released into the blood stream of the heart attack patients. If inosine and hypoxanthine are clinically validated for diagnoses, their use and the rapid chemiluminescence test can potentially save thousands of lives, as well as millions of dollars in hospital costs each year. The ultimate goal of this translational research is to miniaturize the US patented chemiluminescence test, for use in a point-of-care handheld medical device.
Early detection of a heart attack will undoubtedly benefit at least one third of the global human population.
Translational research is inherently humanitarian...
The purpose of our heart research is to address an unmet critical medical need - the early detection of a heart attack, the leading cause of death for industrialized countries such as the US and Europe. In our humble opinion, there is no stronger humanitarian aspect than saving human lives, and our heart research certainly has the potential to do this.
Additionally, the incidence of heart attacks has been increasing exponentially in several of the world's most populated countries (for example, China and India), because of rapid industrialization and lifestyle changes over the past three decades. The high mortality and morbidity of heart attacks in these developing countries is mainly due to a deficiency of diagnostic equipment and advanced medical facilities. Therefore, the goal of developing low-cost and handheld devices for early detection of a heart attack will undoubtedly benefit at least one third of the global human population.
Where is the project today?
The heart research is still ongoing at VCU, but unfortunately I am no longer at the VCU Medical Center to support the research because of a lack of funding. VCU Medical Center is currently collecting and analyzing blood samples from cardiac patients suspected of undergoing acute cardiac ischemia (prior to heart attack). These samples will clinically validate our proposed biomarker to be used in conjunction with cardiac troponin I, the gold standard biomarker indicating a heart attack. We have not performed any development work on the handheld device at this time, pending clinical validation and funding for the technology development.
Don Farthing, H. Thomas Karnes, Lynne Gehr, Christine Farthing, Todd Gehr, Terri Larus, & Lei Xi (Virginia Commonwealth University), "Translational research on the use of a rapid analytical methodology for detecting acute cardiac ischemia, at early onset of a heart attack." Read the full nomination here: tas.txp.to/0216/Farthing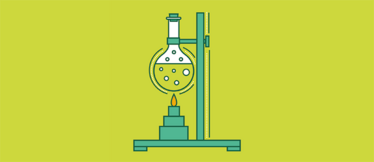 New Generation Chemistry
Frantisek Turecek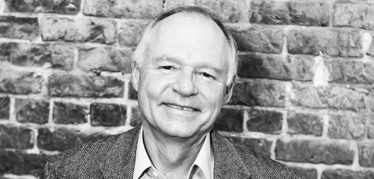 What's the history behind your project?
The project has been going almost 17 years now with two lines of research: one of them being the development or optimization of enzyme assays for lysosomal storage disorders, the other basically transitioning the technology we develop here in the lab to a newborn screening lab for trial programs.
How important to you is the humanitarian impact?
The procedures we develop are meant to help with diagnostics. A child can be born and look perfectly ok, but in the months or years that follow, diseases can present themselves. Because these are rare diseases – prevalence is about 1 in 7500 – they are basically overshadowed by the most common ones. Physicians aren't trained to recognize them. So parents go from place to place, from clinic to clinic, from doctor to doctor and it takes a long time before the child is diagnosed. That's very emotionally taxing for the parents. With screening, the treatment can start as early as possible – and before symptoms kick in, which means the child can develop under improved conditions compared to an untreated child.
Do you have any updates one year on?
We have NIH-funded research for what we call "new generation chemistry" for this newborn screening of lysosomal storage disorders. So far, we've developed a total of 15 assays for 15 enzymes that are responsible for the disorders; seven are diseases treatable with various therapies. We've been focusing on the treatable diseases with a view to large-scale screening. These are high-throughput operations where we must optimize the technology so that it can be used on a large scale and at a low cost.
I've mostly been involved in developing the analytical part (mass spectrometry). My colleague, Mike Gelb, is a bio-organic chemist and a specialist in enzyme chemistry. C. Ronald Scott is a senior pediatrician, so he knows everything about the medical side of these diagnostics.
How do you feel about the award?
I have a lot of strong opinions about awards. They come more or less at random, and have their own dynamics. I think there's a certain special level for awards where they are recognized by a committee and some fall through the cracks.
Michael H. Gelb & Frantisek Tureček, (Department of Chemistry, University of Washington, Seattle), "Analytical chemistry in newborn screening." Read the full nomination here: tas.txp.to/0216/Turecek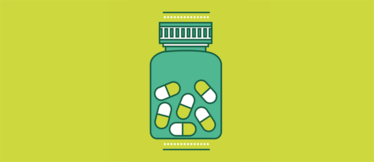 Safer Medicine
Serge Rudaz & Julie Schappler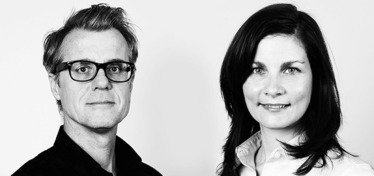 Remind us of your project...
Serge Rudaz: Our project focused on the development of a low-cost capillary electrophoresis (CE) system for counterfeit medicine evaluation in emerging countries. We believe that CE is the perfect technique for emerging countries because it's cost effective, there is no solvent constriction, and it's quite easy to manage. So here at the University of Geneva, in collaboration with the School of Engineering of Fribourg, we have tried to develop a very low cost, very robust prototype, dedicated to counterfeit analysis. Pharmelp – a non-profit association – helped us to build eight prototypes that were sent to Africa and Cambodia to demonstrate that CE is an effective tool for detecting counterfeit medicine. We are also trying to develop very simple methods for analytics as well as e-support to help people with CE, as it is not a well-known technique.
How important is it for your work to have a positive impact?
SR: We are pharmacists, so we believe that quality in a substance is a human right. For us, the most important aspect is not that a particular compound is copied, but the level of quality control – and we should be helping emerging countries develop their own quality control. Liquid chromatography and other regular techniques are really expensive. In Africa, they have money to buy one instrument – but the problem is the maintenance, solvent costs and so on. With CE, they can have it for a lifetime. We have had success with the prototypes, for example, we already have four PhD theses in capillary electrophoresis in Senegal. We think that as occidental pharmacists, it's our responsibility to give solutions to people and colleagues in emerging countries in this particular field.
It is interesting for us in the lab to have a project that is more people-oriented or global health-oriented. We want to propose problems that can be solved on a smaller scale in terms of tech, and larger scale in terms of importance. Also, a lot of students want to develop their skills in a humanitarian context.
Where is your project one year on?
Julie Schappler: After the award, we had lots of ideas, but we needed to make them concrete, so with a team of experts, we worked on the device from a technical point of view, to enhance and improve some of the parts. We also needed to handle specific issues in Africa; for example, there are problems with data integration that make it difficult to identify the location of counterfeit drugs. We're working on a ssmartphone-like device that allows us to integrate 'regular people' into the project, so patients themselves can help to tackle counterfeit drugs.
SR: We are now collaborating with the EPFL, a very important engineering school in Switzerland, to miniaturize the detection. We believe there is still room for improvement regarding the technique. We are working with Masters students here in Geneva on methodological development and also have two PhD theses in Africa regarding the use of CE as a tool for drug quality control for natural medicine – plant extracts and so on. We also have a very good relationship with the University of Geneva and the Rector is really interested by our projects. However, it's difficult for us to redevelop a completely new device because it's not our core business. We would like to push the project forward with an open-source device that can be built with very low cost components. Essentially, we want our project to involve citizen science or at least large-scale collaboration so that it can move forward to meet our initial goals.
Serge Rudaz & Julie Schappler, (School of Pharmaceutical Sciences, University of Geneva), "Low-cost analytical device based on capillary electrophoresis (CE) for counterfeit drug detection and sub-standard drug quality control." Read the full nomination here: tas.txp.to/0216/Rudaz
Receive content, products, events as well as relevant industry updates from The Translational Scientist and its sponsors.