Research Field
Immunology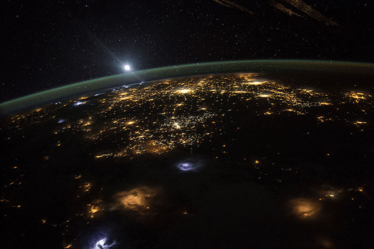 When immune cells from an allogeneic transplant begin to attack the host, the result is a severe condition called graft versus host disease (GvHD), which is especially critical in immunologically weakened patients, such as those with leukemia. Authors of a recent research paper indicate that they may have a solution; they've shared a new approach that recruits the host's immune systems to suppress GvHD in stem cell transplants (1).
The groups of Andreas Beilhack and Harald Wajant developed a novel agonist to TNFR2 – dubbed STAR2 – that expands regulatory T cells (Tregs) and ameliorates potentially devastating immune responses. In pre-clinical mouse studies, the researchers showed that GvHD severity could be reduced by in vivo expansion of the hosts Tregs via TNFR2 pathways before transplantation.
"We think there are two main implications from our studies," say the researchers of the Department of Internal Medicine II at the University Hospital Würzburg. "First, we demonstrated that STAR2 is safe and proved that TNFR2 stimulation without stimulation of TNFR1 is a practical therapeutic approach. Second, we demonstrated that exogenous TNFR2 stimulation is sufficient to expand Tregs in vivo."
The therapeutic benefits of STAR2 may even stretch beyond the original objective as Wajant and Beilhack explain: "Tregs are of crucial relevance in various diseases, which implies that STAR2 might be used in many other inflammatory diseases beyond GvHD." Building on the initial success, the team plans to optimize the structure and production of STAR2, and evaluate Treg expansion quality in other animal models.
Though clinical trials and potential therapy may be far, far away, STAR2 could offer new hope in the battle against the dark side of transplantation.
Receive content, products, events as well as relevant industry updates from The Translational Scientist and its sponsors.
M Chopra et al., "Exogenous TNFR2 activation protects from acute GvHD via host T reg cell expansion", J Exp Med, [Epub ahead of print] (2016). PMID: 27526711.