Research Field
Cell & gene therapy,
Genetics
From Bench to Bedside and Back Again
Sitting Down With... James Wilson, Rose H. Weiss Professor and Director, Orphan Disease Center, Professor of Medicine and Pediatrics, University of Pennsylvania.
Roisin McGuigan |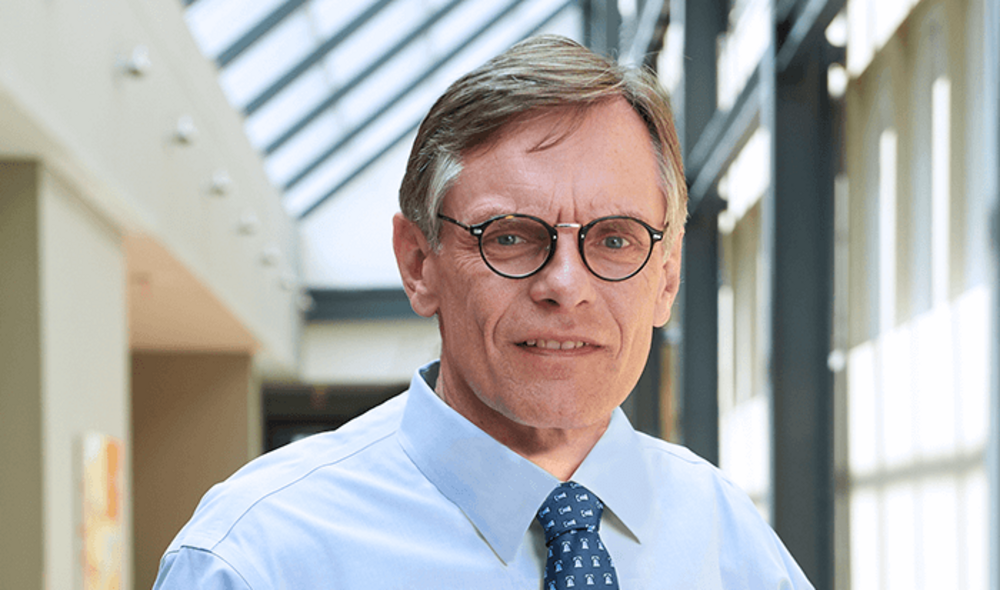 What inspired you to study medicine – and what drew you to genetics?
As an undergraduate, I was interested in the physical sciences, and had planned on attending graduate school to do chemistry. However, my father and grandfather were both physicians, and I made the decision that if I was going to have a career in science, I wanted the results of my research to be closely connected to improving outcomes for patients. So I decided to enter a combined MD/PhD program at the University of Michigan.
My interest in genetics derived from my work as a young scientist and physician – my training really set the stage for my entire career. My motivation came from the interactions I had with patients during my research, as well as in my clinical rotations in pediatrics. I got to know three different patients who had really awful genetic diseases – a young man with Lesch–Nyhan syndrome, and one who had metachromatic leukodystrophy. The third patient – one who left a lasting impression on me – was a young boy with a severe form of epidermolysis bullosa.
How close – or far – are we from treating such genetic conditions?
I began my career studying genetic diseases and made the decision, literally on the spot, that I was going to focus on gene therapy. Of course, I didn't realize at the time how complicated that would be, or how long it would take to get to a point where we were having an impact on patients! It's been a 30-year journey, and now we're at the point where we're seeing gene therapies being approved for patients with rare diseases.
The fact is that we're only at the beginning, and I have to remind myself – and those who are affected by what we do – that this still experimental science. But we're at the stage where the translational investigator can play a key role. We're taking our discoveries from the bench to the bedside, but the most important step in the entire process is learning the potential and limitations of our technology in the clinic, and bringing it back to the bench. The future is bright, and there will be successes, but there will also be failures. One thing is certain: we need to continue to innovate.
What other projects are you working on?
One interesting area I'm involved in is the use of AAV as a vector, not necessarily to treat a genetic disease, but as a better way to deliver therapeutic proteins that otherwise require repeated infusion. The notion is to take the gene encoding the therapeutic protein, clone it into an AAV vector, and inject the vector. This will program the patient's cells to express the therapeutic protein, possibly providing longer-term expression of the protein, and potentially achieving more localized, effective and safe outcomes.
Right now, we're focusing on using an AAV to express antibodies against infectious diseases, which could result in a new paradigm for vaccines. Our model doesn't require the patient to have an immune system, because we've programmed non-immune cells to express antibodies against a pathogen. We're getting the most traction in this area through funding by the federal government – in particular, the Department of Defense – as a way to develop countermeasures against pandemics, such as influenza, and possible biothreats.
Your work sounds challenging – but also rewarding...
One thing that I enjoy about my job is the challenge of integrating both medicine and science on a daily basis. I find it helpful to view myself as a bit of a generalist, both in terms of clinical practice and research. I try not to stay confined to the disciplines I've trained in. I've also been able to benefit greatly from the input of the incredibly bright and talented young scientists and trainees in my lab, who help me to expand my horizons.
A critical factor for success is the ability to appreciate the other aspects of translational medicine that you need to move into the clinic – the ones that are not necessarily related to the science. You need to figure out what they are, learn about them, and take as much control over them as you can. For example, interfacing with the biopharmaceutical industry, and the various aspects of technology transfer. I often see scientists defer these important parts of the process to others. Learning what these issues are and getting involved has given me more influence and control over the trajectory of my work, and that has been pivotal to my success.
What advice would you give to young translational researchers?
There are three areas to consider. The first is to establish a goal, and do whatever you need to do to achieve it. Also you must realize that you may be forced to become knowledgeable about (or even a master in) areas of science or medicine that you previously had no direct experience of.
Secondly – and crucially – place yourself in an environment that is truly committed to translational research. I see the word translation virtually everywhere, but very few institutions really support the development of careers in translational research, or support bench to beside and first-in-human studies, which is where our impact can be. Find that institution, and get there.
Finally, our field is complicated, and involves many different stakeholders and contributors. As a translational scientist, you can be the glue that brings them all together – the "missing link". So you have to be interested in networking and building teams. You need to be a leader, and pull together many diverse individuals, many of whom don't report to you. It's a real skill, but essential for your success.
What are your career highlights?
I still think I'm waiting for the true highlight. My dream since I was a young student was to change the course for patients with genetic disease, and I think we're getting closer and closer. These families had no hope, but now I think we're providing a little. We want to go further by providing real solutions.
Having said that, I love being a scientist, and I have been lucky enough to have some eureka moments in the lab – and believe me, they are few and far between. Two that really stand out to me are a late night I spent as a graduate student working to identify the molecular basis for Lesch–Nyhan syndrome. I was looking at the chromatography read out from a protein taken from a patient, and discovered that he had an altered peptide that I subsequently showed was due to an amino acid difference. That was an incredible high for me as a young scientist. But in a way it was also a low point because I appreciated soon thereafter, when speaking to the parents of this patient, that this discovery was not really going to impact their son. And that led me to gene therapy.
My next eureka moment occurred about 25 years later, when we discovered a new family of AAVs that we then developed as a vector. We found that they were 50 to 100-fold more efficient than what we already had – and I knew that discovery would change the trajectory of my career.
If you could begin your career again, would you do anything differently?
I just feel blessed to have had the opportunity to use my training in medicine and in science to work towards a translational goal. My boss recently asked me what part of my day or my career I don't like, and I told him "There's nothing about what I do that I don't enjoy – I'm living the dream!"
Subscribe to The Translational Scientist Newsletters
About the Author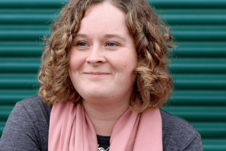 Roisin McGuigan