Research Field
Pain & critical care,
Drug delivery,
Cell & gene therapy
An Osteoarthritic Odyssey
Sitting Down With... Mike Clayman, CEO of Flexion Therapeutics, Inc., Burlington, Massachusetts, USA.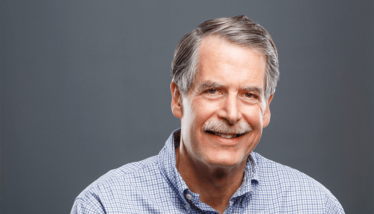 How did Flexion Therapeutics come to be?
Neil Bodick (my co-founder at Flexion) and I had previously aggregated about 30 years of experience working at Eli Lilly and Company in various capacities. One of our major achievements during that time was the development of an almost autonomous research and development unit of the Lilly Research Laboratory, called Chorus. With its own funding and around 30 employees, we worked to advance drug candidates from the laboratory to meaningful clinical proof of concept in a fraction of the time and cost of traditional drug development. To provide some context: in the neighborhood of 90 percent of new drug candidates that enter the clinic fail. And those failures are pretty expensive.
The other dynamic to consider is that discovery output always outstrips development capacity, and that forces companies to decide which candidates to pursue further, based solely on pre-clinical data. Unfortunately, pre-clinical data is a poor predictor of what you are likely to see in the clinic. Our aim was to design and conduct the 'killer' experiment that would inform whether or not you should continue to work on a compound. Our team found ways to determine that much more efficiently and quickly, while continuing to follow the same levels of safety and compliance from a regulatory point of view. On average, we were progressing new compounds to meaningful clinical proof of concept in less than two years and for between two and five million dollars.
It turns out that such capability – at least at the time we were first doing this – was very uncommon. Every large pharmaceutical company struggles with portfolio prioritization and resource rationalization and, as we were demonstrating the value of the Chorus approach, Neil and I were approached by a former colleage, Brad Bolzon, who had joined a venture capital firm, called Versant Ventures. Brad posited the notion that we could replicate the Chorus model independently, and take interesting molecules from big pharma and efficiently advance them to clinical proof-of-concept, and then return the program to the originator at a premium – or advance it ourselves. Upon Brad's urging, Neil and I took early retirement from Lilly and, in a bold leap of faith, we formed Flexion in 2007.
What did Flexion's business model entail?
We gained access to more than 150 new drug candidates from almost every large pharmaceutical company, validating our hypothesis that output capacity was indeed outstripping development capacity. We then conducted a deep dive on about one-third of these candidates, and we ultimately brought in five programs.
Though we were quite effective, the great recession of 2008 resulted in pharma companies ratcheting back their R&D investments, and we quickly recognized that the ability to obtain a premium from a positive proof-of-concept molecule was imperfect. They were either not willing to pay for results or they wanted untenable terms. And we didn't want to be beholden to large pharmaceutical companies who weren't prepared to pay for the value we had created. So, we took a step back and asked whether we should change our strategy. At that point, we pivoted.
Today, it is common to form a company around a portfolio of assets deprioritized by larger pharmaceutical companies, but when we first started Flexion, such an approach was relatively rare. Now, there are many examples of larger companies walking away from a single asset, a handful of assets, or even a whole portfolio of assets – assets that are then picked up by smaller companies, backed by venture capitalists, that are looking to have multiple shots on goal.
I believe this shake-up of the eco-system is ultimately a good thing for patients; after all, the difference between a really interesting molecule and something that isn't of interest at all is a single clinical dataset. A long time ago, a pathologist at Yale coined the phrase "in vivo veritas," which essentially insinuates that in vitro data is of limited value and that you need animal models. My boss at Eli Lilly, Gus Watanabe, took that concept a significant step forward with "in homo veritas" – in other words until you see the phenomenon in the clinic, you simply don't know what you have. I really believe in the power of that phrase.
This shake-up of the eco-system is ultimately a good thing for patients; after all, the difference between a really interesting molecule and something that isn't of interest at all is a single clinical dataset.
Now, going back to the story of Flexion and the genesis of our first FDA-approved drug, one of our five in-licensed molecules was a novel sustained-release anti-inflammatory compound – a p38 MAP kinase inhibitor, which was intended to be injected into the knee. The formulation would slowly release into the joint, achieving persistent therapeutic concentrations locally while keeping systemic concentrations low – a good way to avoid severe side effects. The more we learned about the "intra-articular for osteoarthritis" (IA for OA) space, the more we came to appreciate the significant unmet health need and that there hadn't been much in the way of innovation in several decades, and so Neil and I agreed with our small team that it deserved further attention.
How did you settle on your lead compound?
FX006 – now known as Zilretta (1) – began as a thought experiment. We knew that immediate-release steroids are routinely administered intra-articularly, and while they generally provide effective pain relief, it wains after about two to four weeks. By medical convention, IA steroids aren't adminstered any more often than every three months due to concerns about their potential impact on the joint structure, so there is a built in unmet medical need with these treatments. So we set out to develop a novel formulation of a commonly administered steroid, triamcinolone acetonide, in a PLGA microsphere that could persistently pay out drug in the joint at a therapeutic concentration, for at least three months. We always expected that we would see a longer duration of effect, but we were particularly gratified when we saw that FX006 also provided deeper magnitude of pain relief on an OA specific measure.
Nevertheless, even if you believe you have a great new drug candidate – one good enough to support a new company, it's still a massive bet; there is attrition at every stage of drug development. And that's why we had three options in our pipeline: i) the in-licensed intra-articular p38 MAP kinase inhibitor, ii) FX006, and iii) a TRK A antagonist. In other words, we were still playing an open game. By generating clinical data, we could follow the compound that was most promising. As it turned out, the p38 MAP kinase inhibitor fell by the wayside due to toxicity problems. And we were unable to achieve efficacy with the TRK A antagonist in preclinical models. What emerged was FX006.
I love coming into work every day because I get to work with great people focusing on very important problems.
What does Flexion's future look like?
Well, following an extensive clinical development program that studied more than 2000 patients, in 2016 we filed a New Drug Application with the FDA and, in October 2017, Zilretta was approved in the US as the first and only extended-release, intra-articular therapy for patients confronting osteoarthritis-related knee pain. We were able to launch a month later because we'd been preparing for commercialization for years. Now that we are out in the market, we've been able to gain feedback from the field, where patients tell us it's making a real difference – and that's hugely gratifying.
But we are actually just scratching the surface; we believe Zilretta has the potential to grow significantly. Though we're making good progress, we have a long way to go to ensure appropriate uptake in orthopedic practices around the country. Beyond the knee, we believe Zilretta has the potential to provide relief in other inidications, including hip and shoulder OA, as well as adhesive capsulitis – so called "frozen shoulder." As you would imagine, we're planning studies in all of those indications!
We're also really excited about what we have in the pipeline beyond Zilretta. We're advancing an intra-articular gene therapy for OA. We have pre-clinial studies underway, and we are working towards initiating clinical studies later this year. We have a construct that encodes interleukin-1 receptor antagonist, under the control of an inflammation sensitive promoter. Once injected, the viral particles are taken up by the slowly dividing cells that line the knee. The DNA contained in the viral particles ends up in the nucleus of transfected cells, but it doesn't integrate into the host genome, which we think is a clear advantage. The virus is replication deficient – and the preclinical data suggests that once the injection occurs you do not see viral particles outside the knee. Also, because we are only dosing the knee space, the absolute amount of drug substance required to achieve a therapeutic concentration is quite modest – likely orders of magnitude smaller than you would have to use if you were trying to achieve systemic therapeutic concentrations.
We're positive about the gene therapy direction – and we have extensive preclinical data to support it – but, as I said before, the real test will be in the clinic.
We're proud of the company we've built – especially the people we've been able to attract and retrain. I love coming into work every day because I get to work with great people focusing on very important problems that have the potential to make a real difference in the lives of millions of people. Though we have a lot of work ahead of us, I couldn't be any more bullish in my belief that the future is bright.
Receive content, products, events as well as relevant industry updates from The Translational Scientist and its sponsors.
U.S. Food and Drug Administration, "Drug Approval Package: ZILRETTA (triamcinolone acetonide" (2019). Accessed May 10, 2019.