Research Field
Metabolism & Diabetes,
Drug discovery
A Single-Edged Sword for Diabetes?
Autocrine-based screening has identified a more selective anti-diabetic drug candidate
James Strachan |
A number of glucagon-like peptide-1 receptor (GLP-1R) agonists are approved as anti-diabetes drugs. They are able to boost insulin secretion and sensitivity, increase beta cell mass, and help patients lose weight. But the sword cuts both ways; concerns have been raised about adverse side effects, including nausea, pancreatitis, and possibly even pancreatic cancer (1).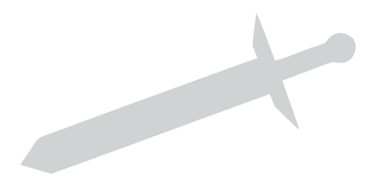 GLP-1R signals through both G-protein-dependent and G-protein-independent pathways, but researchers at the Scripps Research Institute (TSRI), USA, aimed to find a more selective GLP-1R agonist (2). "We wanted to identify biased ligands that promote signal pathway-selective outcomes via the GLP-1R as opposed to the multitude of signal pathways activated by the endogenous ligand and GLP-1 mimetics currently used in the clinic," says Patricia McDonald, co-author of the study and a researcher at TSRI's Florida campus.
McDonald and her colleagues collaborated with Richard Lerner of the TSRI California campus, whose lab generated a library of candidate agonist molecules by varying one end of Extendin-4 – a known GLP-1R agonist and diabetes drug. "We then expressed the peptide library via lentiviral infection in reporter cells such that each cell expresses the GLP-1R and a different peptide on the plasma membrane," says McDonald. If the peptide binds to GLP-1R it activates a fluorescent signal.
Using this method, the researchers screened 100 million peptides and identified P5 – a ligand that induced GLP-1R G-protein signaling comparable to GLP-1 and Exendin-4, but with much weaker G-protein-independent signaling. Preclinical studies using different mouse models of type 2 diabetes demonstrated that P5 was more effective at correcting hyperglycemia than Exendin-4 – at about one-hundredth of the dose. However, the researchers were surprised to find a relatively weak effect on insulin secretion compared to other GLP-1R agonists – instead, the drug appears to correct hyperglycemia via a different mechanism.
"In collaboration with other laboratories, we intend to investigate cardiovascular and CNS effects of GLP-1R biased signaling. In addition, we have recently generated a long-acting version of P5 and we are in the process of characterizing this peptide in vitro and in vivo," says McDonald.
The team are also looking to apply the screening platform across multiple receptor families to find other biased ligands. McDonald concludes, "Agonists selected by these methods may be useful for the de-convolution of signal transduction pathways and discovery of new mechanisms of receptor activation."
Receive content, products, events as well as relevant industry updates from The Translational Scientist and its sponsors.
C. Koole et al., "Signal bias, allosterism, and polymorphic variation at the GLP-1R: implications for drug discovery." Mol. Endocrinol. 27(8), 1234-1244 (2013). PMCID: PMC3725346.
H. Zhang et al., "Autocrine selection of a GLP-1R G-protein biased agonist with potent antidiabetic effects." Nat. Commun. 6, 8918 (2015). PMID: 26621478.