Research Field
Diagnostics & prognostics,
Cell & molecular biology,
Genetics
A PCR Technique Out of Left Field
Using left-handed DNA to better monitor and control PCR
Joanna Cummings |
Biomedical engineers at Vanderbilt University have designed a new handheld device that uses left-handed DNA (L-DNA) to monitor and control the molecular reactions that take place in PCR. The L-DNA is fluorescently tagged, and provides information on the reactions taking place – a spectrophotometer detects the varying levels of fluorescence in the sample. Based on the hybridization state of the DNA, the device adjusts its thermal cycling, allowing it to adapt to variations in the reaction and compensate for errors.
The aim of the innovation is to improve the reliability of PCR and shrink the required equipment down to improve accessibility. Dubbed "adaptive PCR," the approach removes the need for thermal calibrations and cycling programs and reduces the impact that environmental conditions have on the success of the reaction. Its small size also means it can be transferred easily from the lab to the clinic.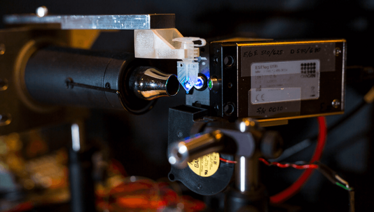 Receive content, products, events as well as relevant industry updates from The Translational Scientist and its sponsors.
NM Adams et al., "Adaptive PCR Based in Hybridization Sensing of Mirror-Image l-DNA", Anal Chem, 89, 728-735 (2017).