Outside the Lab
Professional development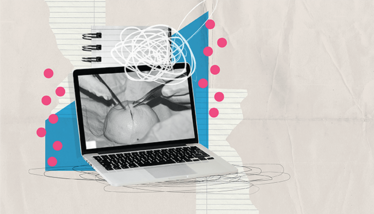 Would you feel confident in your surgical skills if you had been taught through a screen? To find out how well online learning performs, researchers recently delivered a virtual surgical skills practical session to ophthalmology students who, due to COVID-19, faced severely reduced opportunities for in-person teaching (1).
Analyzing student perception and confidence before and after the session, the researchers found that most students felt confident in their new abilities to use the surgical equipment and carry out the techniques demonstrated, disagreeing with the idea that virtual education might have had a negative impact on their learning.
Prior to the session, students had voiced concerns that the virtual environment would preclude effective supervision and prevent clear views of live demonstrations. The research team addressed these apprehensions by using small breakout rooms so that instructors could personalize feedback and build rapport with students. A specialized "Surgeon's View" was also used for demonstrations to show students the techniques as they would be performing them.
Feedback from instructors indicated that, although some elements required revision to permit the same degree of teaching flexibility and visualization available in person, a virtual teaching session still allowed for individualized learning and was more accessible to students not based in the UK.
It's still unknown whether virtual sessions like this stack up to their face-to-face counterparts in terms of instilling confidence and competency in students. But without virtual education, challenges such as closures, quarantines, and long-distance learning would result in cancellations instead – and you can't gain confidence in a skill you never learn!
Receive content, products, events as well as relevant industry updates from The Translational Scientist and its sponsors.
C Gupta et al., Eye, [Online ahead of print] (2022). PMID: 35058602.