Outside the Lab
Professional development,
Clinical trials,
Drug discovery
Hurdles and High Jumps – Chapter 1: There Is No Yellow Brick Road
Tim O'Meara – researcher, entrepreneur, strategist – considers the translational journey ahead
Rich Whitworth | | 4 min read | Learning
Presented by The Translational Scientist × Cytiva
Welcome to the first of eight chapters in an interactive series, Hurdles and High Jumps, exploring the challenges – and opportunities – in translational research. Since May 2022, we've been inviting you all to complete a short survey on the barriers (high jumps and hurdles!) you face on your own translational research journey. In each chapter, a mentor will offer insights, tips, or clarification to aid you on your translational marathon – or at least to help you feel like you're not running alone.
For chapter 1, we'll tackle the following open-ended question rather than a specific bottleneck:
"I'm at an early stage in a promising project; therefore, I'm probably not aware of all the pitfalls! Any hints of what to expect? Any broad advice you can offer?!"
– Anonymous survey respondent, June 2022
Share your opinions and questions in this two-minute survey!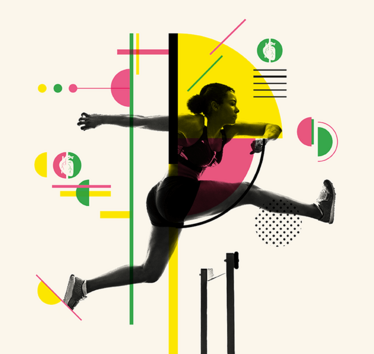 What can we expect on the road to translational success?
I think the first thing to accept is that there is no such thing as the yellow brick road in translational research! There are very few easy routes, and the journey is different for everyone. The analogy of hurdles and high jumps – and water traps and pitfalls – is realistic, and those obstacles will shape your path.
Speaking generally, I guess the first hurdle is deciding to go for it! And that's really about recognizing the potential translational value of your research. Once you believe you can make a difference, you won't need much motivation.
The next high jump can be invisible – and clearing it demands a full understanding of your end goal. When I talk with translational researchers, I ask them why they're doing what they're doing. Easy answer: To make a difference! Next, I ask them what difference it will make. And then I ask who it will make a difference for. You need to try to connect all the dots – and that probably means starting with a clear end goal in sight; the destination should also shape the journey.
When you know exactly where you want to go, you should pause to make a detailed map to guide development rather than racing ahead. Though time is important, mistakes made in haste early on can lead to seriously significant delays – and loss of intellectual property position – down the road. It's never too early to at least start thinking about your clinical studies and how you will make your product to the required good manufacturing practices (GMP) standard.
A very lucky, tiny minority may not see any hurdles and high jumps, but those people are flying – and not everybody is designed to fly.
You may need help with all these early steps, so get out there and talk to clinicians, talk with people already marketing in your space, talk to those with experience in development and manufacture. Their input could be crucial to the success of your life-changing therapy. They say it takes a village to raise a child. Well, it takes many experienced and well-educated villagers to raise a therapy! You need a network of people around you.
At some point, you'll need to think about money – and that's surely a whole chapter on its own! I will say that, if you've adequately jumped the previous hurdles and high jumps, finding funding may be easier. (Sidenote: if you license your intellectual property [IP] to a company, you've sold it. If you sell your car, you wouldn't expect to drive it or tinker with it – even though you may still love it. It's the same with IP.)
A very lucky, tiny minority may not see any hurdles and high jumps, but those people are flying – and not everybody is designed to fly.
Meet Your Mentor, Tim O'Meara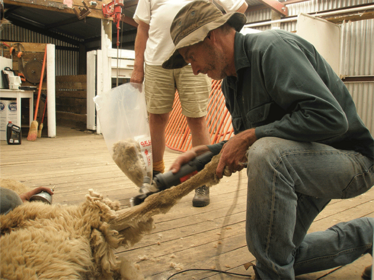 My background is in biomedical research. Like many others, I completed a PhD and followed the path of the scientist. But, to be a great scientist, I believe you've got to at least attempt to climb to the top of the pyramid – to become a world expert in something. Instead of finding total focus, I found myself asking many questions – not least of all: Why are we doing this? At some point, I realized that understanding the impact of the research became far more important to me than understanding the mechanisms behind the scientific results. I decided to trade in my lab coat for a suit and a tie (it was the early 2000s after all) to embrace the commercialization side of research.
It's important to note that I've been on my own translational journey; I had the absolute joy of being a cofounder of a startup company in the allergy space – a wonderful phase in my career. Next, I used the lessons learned in several business development and leadership roles at the Commonwealth Scientific and Industrial Research Organisation (CSIRO).
Now, at Cytiva, I work closely with local researchers in Australia and New Zealand, but – rather wonderfully – with access to global resources. In short, I try to develop an environment that encourages researchers to extract more impact from their work. Clearly, these people are dedicated to their research and often doing a brilliant job, but they often benefit from an outside perspective on where their research could go. It's a strategic management role that sees me looking after not only research partnerships but also government partnerships; after all, translating research helps build the local biotech industry.
Tim O'Meara is Strategy Manager – Government & Research, Australia and New Zealand, at Cytiva.
What comes next? 
Let's assume you've sorted out your manufacturing process (you're making something that can go into humans) and you've done your first-in-human trial. And you've got sufficient cash to do phase II. You are now at the extreme pointy end of making a difference and understanding your indication. You're about to spend some serious money, so it's time to reflect on where you are – asking yourself the same questions as at the beginning. What difference are you going to make and to whom? It's incredibly important to fully understand the potential therapeutic benefits and to fully explore the competitive landscape. Has anything changed?
Get this part right, and you're probably looking to sell your company or license your technology – and that is definitely cause for celebration.
How does your own translational/startup experience help you guide others? 
First, my experience has given me an incredible amount of enthusiasm for the startup culture and mindset; it's wonderful to see brilliant people starting up a business in any form. Second, I've gained a lot of empathy. I know that it is not an easy road! Third, I truly understand the importance of time. Time is your most valuable resource. And it plays a role at every stage; for example, if you push your product through to a phase I clinical trial when you say you will (or even earlier), you'll develop credibility – and you'll find it easier to gain funding for a phase II clinical trial. If investors see that you're hitting milestones, they develop confidence in you.
If investors see that you're hitting milestones, they develop confidence in you.
Fourth, I know that good partnerships help save time – the aforementioned most precious resource. The right clinical partner will make all the difference. The right development partner will make all the difference. The right manufacturing partner will make all the difference.
And partnership is more than just an agreement on paper – it's about trust, respect, and credibility. Never forget the human element. You need your partners to adopt the challenges that you're facing and, ultimately – hopefully, celebrate in your success.
Can you offer a final parting shot – a single memorable take-home message? 
Partner or perish!
The world's response to the pandemic is a prime example of time becoming the most critical factor. And to save time, partnerships sprang up everywhere – even between traditionally (often fiercely) competitive academic centers and companies. Once you truly recognize the value of time, partnerships cannot be ignored.
Do you have a question? Let us know, and we'll ask our mentors!
---
Are you enjoying the Hurdles and High Jumps articles? This informative series is just one way Cytiva is working to help translational researchers like you navigate scientific, business, and regulatory challenges.
Joining Cytiva's translational research community is a great way to stay informed. Tell us a bit about yourself in the form below and you'll receive relevant resources and guidance for your journey on the path to patients.
Receive content, products, events as well as relevant industry updates from The Translational Scientist and its sponsors.