Outside the Lab
Neuroscience,
Professional development
Counting Sleep
Sitting Down With… Thomas Mellman, Professor and Director, Center for Clinical and Translational Research and Stress/Sleep Studies Program, Howard University College of Medicine, Washington, DC, USA.
Thomas Mellman |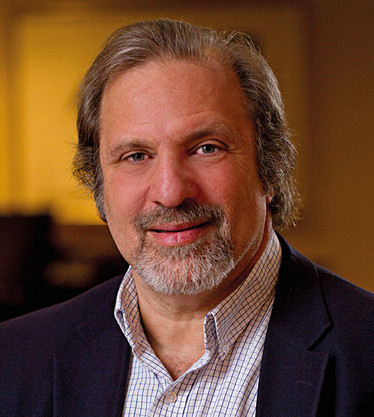 What started you on the path to psychiatry?
I've always been intrigued by human behavior and what motivates it – and how the mind works (or why it goes awry). I worked as a camp counselor during high school and volunteered at a state mental hospital while in college. When I got to medical school and started training in psychiatry, it coincided with the "biological revolution" in the field. I became fascinated by the new discoveries being made, and my clinical work convinced me of the biological basis of mental illness.
How have your research interests evolved?
When I did my first rotation as a post-graduate trainee, I had the opportunity to work with the Cleveland Veterans Affairs Medical Center and was intrigued by the problems faced by those who had recently served in Vietnam. I ended up doing a research project about flashbacks and post-traumatic stress disorder (PTSD), which at the time was viewed with some skepticism by the biomedical community. Afterwards, I wanted to explore the topic further and – rather naively – cold called the National Institute of Mental Health's (NIMH) intramural research program, hoping to gain some research training. Luckily, it paid off and I was able to secure what turned out to be a career- and life-transforming NIMH fellowship. I was asked to take over a program that investigated sleep and anxiety disorders, which turned out to be a great fit for me and has become a long-term research interest. My three years at NIMH set me on a career path into academic research, leading me to the University of Miami.
And a return to your interest in PTSD…
Right. I was given the opportunity to develop clinical research at the Veteran's hospital in Miami, studying the relationship between PTSD and sleep disorders – and we got some interesting results. We found that metabolites of the bodies fight or flight system – the sympathetic nervous system – do not diminish at night in people with PTSD. We later formed a very productive partnership with trauma surgeons at the University of Miami, which allowed us to follow patients from the immediate aftermath of a traumatic event. Sleep studies with these patients showed that those who had developed PTSD had more fragmented REM sleep patterns. These patients told us that they had persistent dreams involving events similar to the traumatic experience, and very different from the bizarre, seemingly random images of normal dreams.
What types of project are you engaged in now?
Howard is a historically black university, with a strong focus on health problems that disproportionately affect African–Americans and other minority groups, which has added a new dimension to my work. I have ongoing projects that look into the impact of living in stressful, threatening neighborhoods on sleep and PTSD, and how that correlates with cardiovascular function. It has been great to broaden my interests from issues traditionally in the domain of psychiatry, to physical health outcomes. I also have the opportunity to be involved in a wide range of translational research by co-leading the multi-institutional Clinical and Translational Research Institute, along with my Georgetown University counterpart, Joseph Verbalis.
What are the challenges of studying sleep?
Well, it usually happens at night, so the hours can be unsociable! Another big issue is that sleep is clearly affected by one's environment. The populations we study actually tend to sleep better in clinical laboratory environments than they do in their own homes, because they have become conditioned to "sleep with one eye open" in their home neighborhood setting, whereas the presence of a night-time technician or nurse may allow them to sleep more soundly.
Studying stress must be stressful – how do you relax?
I have played music since high school and been in various groups over the years, including The New Normal String Band – a bluegrass outfit that allows me to work off the stress by playing guitar, mandolin and banjo – though not all at the same time...
How do you define translational science?
I consider translational science to be taking theories or knowledge of mechanisms to the next level, whether that be a clinical or public health-oriented intervention. Reverse translation is also important. My wife is a laboratory scientist and I've learned a lot from her over the years; she is also involved in the clinical translational program. I've found working with laboratory scientists and people who do basic research to be greatly beneficial.
But not always easy?
No – especially because jargon acts as a barrier to communication between clinicians, basic and population scientists. Additionally, there are often clashing perspectives and different priorities that make it difficult to move back and forth between laboratory models, public health models, and clinical scenarios. That said, I do think it is the way of the future. There is value in exposure to the clinical domain at the cost of time in the laboratory and vice versa – we need students and supervisors to recognize that value.
Receive content, products, events as well as relevant industry updates from The Translational Scientist and its sponsors.